We always see "burn calories" or "calorie burning" and many other calorie-related materials in any promotional content. Especially in today's health-conscious era, counting calories and making sure your weight is healthy is trendy. But this trend isn't just for appearances.
Calorie counting is necessary, especially for those wanting to manage their weight. There are many health risks associated with a calorie-dense diet, and doing physical activities is the only guaranteed way (along with diet, of course) to reduce them. Here are a few exercises you should consider and how many calories they burn.
Running
Not everyone is into cardio exercises, but it's been proven time and again how effective they are in burning calories. Running is a great activity. It lets you zone in, makes you feel free, and is beneficial to your overall health and wellness. On average, you can burn 100 calories per mile. If you find it hard to start the sport, easing into it through jogging can help. Playing your favorite music or going through scenic areas can help as well.
Hiking
An activity that can be enjoyed both alone and with friends, hiking is also a great way to burn calories, particularly in the summer. Hike up breathtaking trails while enjoying nature and fresh air. You get to exercise your whole body, muscles included, when you go hiking, so it's not just a one-way exercise. Not only are you burning around 370 calories per hour, but you're also helping yourself relieve stress and feel good.
Weight Lifting
While weight lifting isn't traditionally associated with "calorie burning" exercises, it doesn't mean that it doesn't burn calories at all. As a matter of fact, weight lifting can be a good way to burn calories and build muscle at the same time. Lifting weights can burn up to 100  to 180 calories, depending on the weight you're lifting. It's an effective technique to reduce weight and build muscle, making body developments more visible as the lean muscle increases and excess fat decreases.
Biking
There has been an increase in the number of people choosing biking over driving or commuting over the years. And this is for good reason, as it is a much healthier and economical way of getting around. As far as health goes, you can burn at least 590 calories at ten miles per hour when biking. It's a good exercise that engages your legs, so if you already lift weights at the gym, you can really feel the pump on your quads as you bike. Just make sure your posture is correct so that you won't tire your neck and shoulders as much.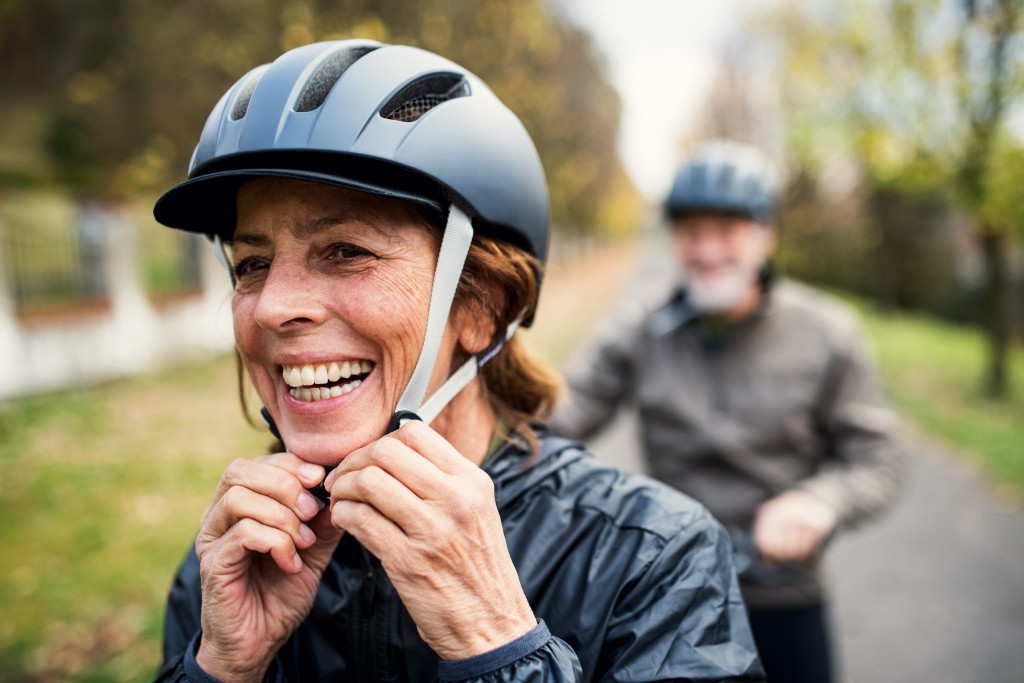 Swimming
If we're going by calories burned, swimming might be the reason to have a swimming pool installed at your home. While the calories burnt entirely depend on how much effort you put into swimming, you can easily burn 500 calories just by doing slow laps across a pool (700 or more if you're expending a lot of energy). It's relatively light on the joints as well, allowing you to do it as often as you want.
Cardio Kickboxing
We're not talking about going on sparring and potentially hurting yourself. We're talking about the cardio kickboxing often offered in many fitness gyms. With all the hopping, kicking, and punching around, cardio kickboxing isn't just a good way to do cardiovascular exercise. It also works well as a way to keep your mobility and flexibility high. Cardio kickboxing usually burns around 500 to 700 calories an hour, making it very significant for those thinking of shedding some weight.
House Chores and Cleaning
Yes, doing work around the house helps burn calories. It's a good way to be productive, organize and maintain the house, and burn off excess fat all at the same time. For instance, light gardening can burn around 330 calories per hour, while heavier work can burn up to 440 calories.
Make it a point to regularly maintain your yard or garden. Not only will you have a lush and beautiful place to hang out, but you'll also keep yourself fit and agile. In addition, you'll also feel proud of yourself for accomplishing a lot around the house.
Do What You Enjoy
It won't be much fun exercising for 30 minutes to an hour if you don't enjoy it. The secret to burning as many calories as possible is to enjoy whatever you chose to do. So don't go for an activity or workout just because it burns the most calories. Go for an activity or workout because you have fun doing it the most.