Outdoor living spaces are an excellent way to relax and unwind. Whether you use it as a spot to entertain or just to get away from the hustle and bustle of everyday life, adding the right touches can make your outdoor space a serene haven. Not only will these additions help you create the perfect atmosphere, but they can also help you save money in the long run. Explore some of the best home additions to enhance relaxation in your outdoor living area.
1. Outdoor Furniture
Outdoor furniture is vital when creating an inviting outdoor space. It provides comfort, encourages people to stay and relax, and adds aesthetic value to your outdoor living space. Consider choosing furniture pieces that are comfortable and durable, like Adirondack chairs or wicker sofas. If possible, opt for furniture made from natural materials such as wood or bamboo, as they blend in nicely with nature while providing comfort.
When selecting cushions for your furniture, choose fabrics resistant to fading, mildew, and water damage. That way, you won't have to worry about replacing them yearly. Many outdoor furniture retailers also offer weatherproof and UV-resistant covers to protect your furniture from rain and sun damage. You can also opt for fire pits, which you can use to create a cozy ambiance.
2. Outdoor Fireplace or Fire Pit
A cozy outdoor fireplace or fire pit can be a great addition to your outdoor living space. Especially during the chilly months, a fire pit is sure to make your outdoor space feel more comfortable and inviting. Choose from various shapes, sizes, and materials to find the perfect fit for your outdoor living area. Many fireplaces and fire pits also come with additional features such as grilling grates, lids, and spark screens.
In addition to providing warmth and comfort, you can also use them for cooking. Whether you're grilling burgers or making s'mores, this addition will make your outdoor living space the perfect spot for an evening gathering. Just make sure to have a fire extinguisher nearby for additional safety. You can also opt for a gas fire pit or fireplace, which can be more convenient than their wood-burning counterparts.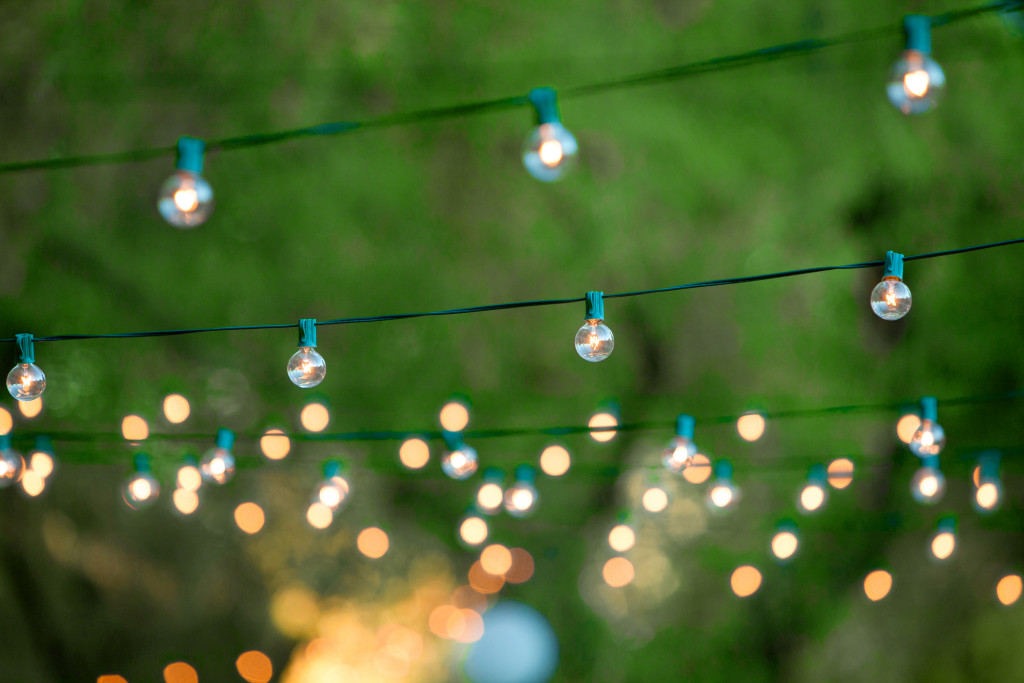 3. Outdoor Lighting
Lighting is essential for relaxing outdoors at night. It helps create a cozy atmosphere and sets the mood for relaxation. String lights are perfect for this purpose – they look great draped over trees or along fences, providing gentle illumination after dark without being too bright or overwhelming. You could also add candles or tiki torches around the perimeter of your outdoor living area for a more romantic vibe. If you want something more permanent, consider installing wall sconces around your seating area for a soft ambient light that won't distract from conversation or relaxation activities like reading or star-gazing on clear nights.
Make sure you choose safe and energy-efficient lighting, such as LED bulbs. It would be best if you also opted for low-voltage options with a polarized plug or ground-fault circuit interrupter to prevent electrical hazards. Some lighting fixtures come with sensors, which automatically switch on at night and off during the day to save energy.
4. Water Features
Water features like ponds, fountains, and bubbling rocks can add a calming ambiance to any outdoor living space. The trickling sound of water has been proven to reduce stress levels and increase feelings of peace and tranquility; plus, they're aesthetically pleasing too! If you don't have room for something big like a pond or fountain, consider adding smaller water features such as tabletop fountains or bubbling rocks. They do not require much maintenance but still provide all the benefits of larger water features!
Because water features use a lot of electricity, make sure you purchase energy-efficient models and install them properly to avoid any electrical hazards. Additionally, it would be best if you opt for low-voltage systems to save energy. Don't forget to check up on your water feature regularly and clean out any debris or algae that could be growing in it. Using a natural pond clarifier can also help keep your water feature running smoothly.
With just these few additions – comfortable furniture, fireplace or fire pit, lighting fixtures, and water features – you can transform your outdoor living space into a peaceful retreat where you can relax after a long day or entertain friends on summer evenings. By selecting quality pieces that will last through many seasons and properly maintaining them throughout their lifespan, your outdoor relaxation oasis will provide lasting enjoyment for years to come!