Having a busy lifestyle can make any morning quite tricky. This is especially true for single working moms who need to juggle both professional and personal obligations daily. Mix in youngsters into the mix; finding the right work-life balance can be a challenge.
Some mothers prefer to build careers, devote their time and attention to their families, or do both. However, one thing remains true—regardless of their status, their day always consists of a never-ending list of responsibilities they need to accomplish. But while a hectic schedule can be an overwhelming situation, reaching your optimum level of productivity is possible.
Spread Out Your Goals
One trick to get things done is to condition your mind to focus on a goal. It doesn't matter whether it's a short or long-term objective; use it to keep you focused on accomplishing something at a specific time frame. For instance, start by listing down what you need to complete for the week.
This can range from your personal, professional, and family activities. Then, put it where you can be reminded daily, whether it's on your refrigerator, your bedroom walls, on your computer, or smartphone. You may also write it in a bullet-like form and cross it out every time you accomplish something. Having nothing to help you stay on track will result in procrastination linked to high levels of stress that lead to self-blame.
Moreover, consider rewarding yourself once in a while. Of course, it doesn't need to be lavish or expensive. A simple picnic with your children on weekends or a well-deserved glass of wine while you binge-watch your favorite TV series is enough. Positive self-reinforcement is found to increase one's motivation and change their toxic behavior for the better. So, allow yourself to celebrate your little wins.
Prioritize Your Tasks
Knowing your tasks for the day is not enough to get productive. You must be aware of their individual impact and consequences; thus, strive to categorize them according to urgency. This could mean doing the least important tasks first, so they don't distract you later or finishing urgent matters first to beat the deadline and accomplish more.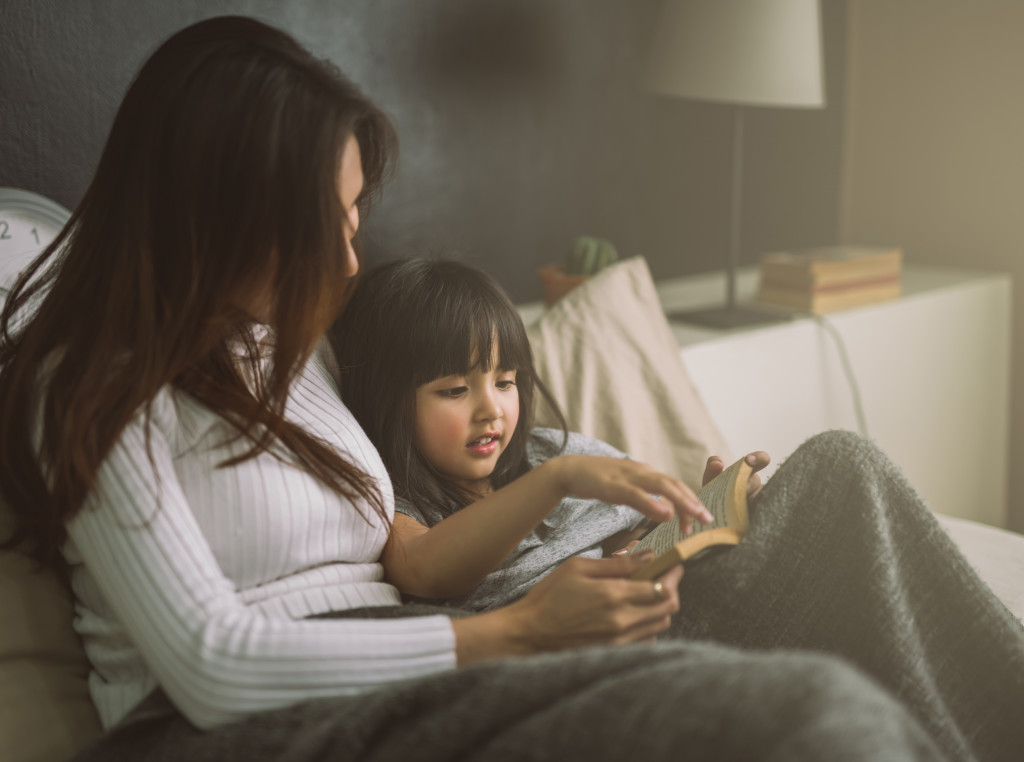 Whichever it is, know the ideal structure that works for you best and work your way through it. For instance, consider preparing your kid's clothes and healthy meals earlier in the day or the night before, so you have more time to tidy your home, feed the pets, and drive them to school or day-care in the morning. Thus, you'll have plenty of time to focus on your work the entire day and get ready before fetching them back home.
Involve Your Kids
While your role as a single mom is an admirable job, you need to make peace with the fact that you can't handle it all on your own. Therefore, you need to develop a plan to communicate and work it well with your kids. But, of course, this doesn't mean pouring everything all on their plate.
However, it helps to know that you are all on the same page to avoid sudden outbursts or conflicts. One way to do this is to give them something to do and inform them of your schedule. This will provide them with a sense of responsibility, and at the same time, you are teaching them the importance of having and respecting one's boundaries.
Furthermore, studies show that assigning chores to children can help them become more independent and succeed better later in life. So consider giving them age-appropriate chores, including washing the dishes, taking out the trash, or doing their laundry. Avoid giving it to them as punishment or letting them do things that can result in accidents or injuries.
That means if you need to do arduous tasks for your garden, consider contacting experienced professionals offering residential or commercial lawn care and landscaping services instead of asking your child to prune the trees and bushes for winter. Letting them know how they are helping you with their little actions will give them a sense of victory and the feeling of contributing to the betterment of the family.
Final Thoughts
Most importantly, understand that not everything will go according to plan. Eventually, things will come up, and an emergency will happen. Thus, strive to shake up your schedule once in a while. Although sticking to it will give you a sense of direction, waking up a few hours ahead, staying a bit late for overtime, or signing out early to rest is a great way to achieve better, recharge your batteries, and practice spontaneity.