If you live in a tropical country, you know that the heat and humidity can be a real challenge when it comes to fashion. And as climate change continues to take its toll, the heat can be even more unbearable. With controversies surrounding this concern, the last thing you want to do is add to the problem by wearing uncomfortable and ill-fitting clothing.
But don't worry; there are plenty of ways to look fashionable, even on the sultriest of summer days. Here are a few tips to get you started:
Wear loose, breathable fabrics.
Clothing made of materials like cotton and linen is perfect for hot climates. They're light and airy and allow your skin to breathe. It's also a great way to stay cool and stylish in the heat.
Avoid wearing synthetic fabrics like polyester, as they can make you feel even warmer. As an alternative, it would be better to seek out man-made fabrics designed to keep you cool. You can find these at most stores in tropical countries, such as Colombia, Thailand, and India.
However, it's also necessary to be mindful of how you wear these fabrics. If you choose to wear a loose shirt, for example, make sure to partner it with a pair of pants or a skirt in the same material. This method will help keep you looking put-together, even in the sweltering heat.
Choose bright, vibrant colors.
When it comes to fashion in a tropical climate, there's no need to shy away from statement pieces and bright colors. Many tropical countries are gifted with a variety of colorful and vibrant prints. Taking advantage of this is a great way to stand out, even in the heat.
If you're looking to make a statement, try wearing clothes in bold hues like yellow and red. Not only will they add a pop of color to your look, but they'll also help keep you cool. Although bright colors can be challenging to pull off, you can pair them with neutral shades like white and black to help balance your outfit.
But that's not all. Another way to add color to your wardrobe is by accessorizing with a few choice pieces. You can pair a bright scarf or bag with a basic white dress, for example, to instantly spruce up your look. This way, you can stay cool and look fashionable at the same time.
Bring out the shades.
The tropical sun can be a real hazard to your skin, but you don't have to compromise your fashion sense. To prevent sun damage and stay stylish in the heat, pair any outfit with chic sunglasses.
When choosing sunglasses, almost anything goes as long as they're dark enough to protect your eyes from the sun. Aviators, cat-eyes, and wayfarers are classic designs that have remained popular over the years. But if you want to stand out, you can also seek more unique creations like bright, neon-colored frames.
The key is not to underestimate the importance of protection in a tropical climate. Wearing sunglasses will not only help you stay fashionable, but it'll also protect your eyes from harmful UV rays.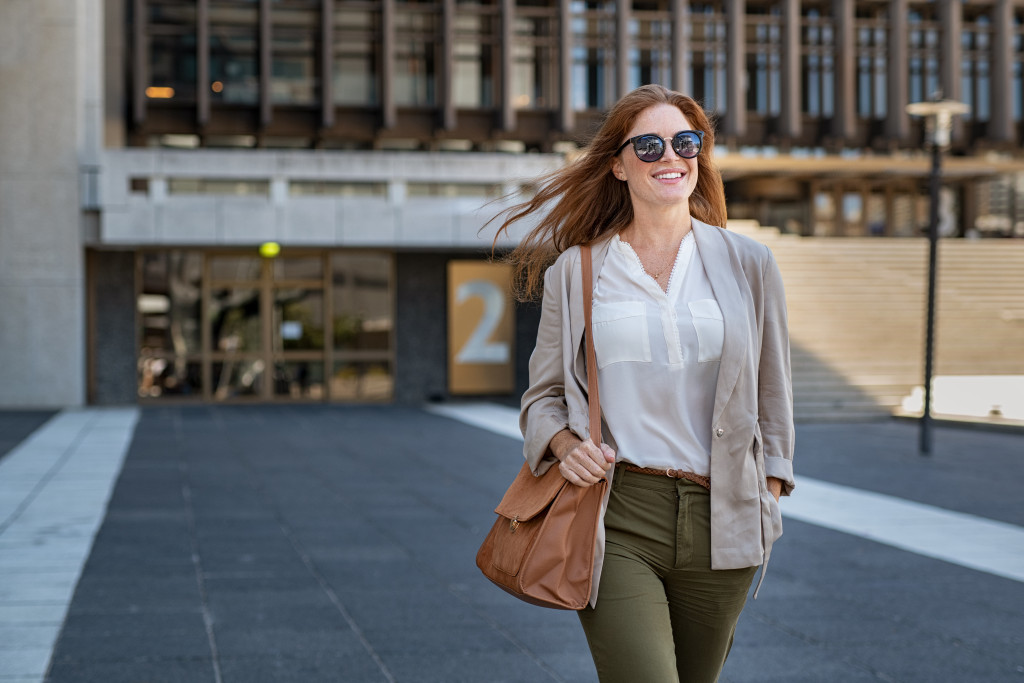 Accessorize with bags.
Adding a statement bag is the perfect way to complete any outfit. Especially in warm weather, layering pieces can be a challenge. So why not use a bag to make your look pop?
There's also no shortage of options for bags. If you prefer a classic look, try investing in a stylish tote or crossbody bag. For something more daring, opt for materials like rattan and straw. These bags are perfect for a summer day and add an effortless touch to all your looks.
Many designer bags can also help you stay fashionable in the heat. For example, Furla showcases its summer collection, featuring bright and cheerful designs. They are perfect for a tropical climate, as they can easily elevate your look without making you feel too warm or uncomfortable. These bags are also widely available in many countries through reputable online distributors.
Suppose you're a Filipino looking for the latest designer bags. In that case, you can shop for Furla bags in the Philippines using reliable retailers like Trunc, which have plenty of stylish designs to choose from. Thus, you can stay on-trend and ensure you have the right accessories to complete your look.
In conclusion, looking fashionable in a tropical climate doesn't have to be complicated. With the right pieces and accessories, you can quickly master the art of looking stylish even in the heat. The above tips should help you start your journey to becoming a fashionista in a tropical climate.