Weddings can be depicted in a fairy-tale-like manner. In reality, though, weddings can be stressful for the couple and married life is no walk in the park. The fairy-tale images that media tend to portray can be detrimental to marriage because one or both spouses could be expecting perfection, only to realize that it is impossible to achieve.
When he finally bends down on one knee and pops the question while holding the most brilliant and beautiful engagement ring he got from Washington or any other great location, get yourself emotionally prepared for the journey of a lifetime with your soon-to-be husband with these tips:
1. Don't Expect Perfection
As mentioned, the romanticized depiction of marriage can be a cause of downfall, so don't get swayed by the perfection you see on media. Accept that you and your husband-to-be are both flawed human beings, with differences that you should both completely respect. With a mindset that embraces reality, you'd learn to see perfection in your own situation and circumstances.
2. Adopt A "We" Mindset
Since you and your fiance are about to spend the rest of your lives together, there would be no more room for selfishness. From now on, make sure to consider him every time you make wishes and decisions by always saying "we" instead of just "I." Keep in mind that doing this doesn't mean shedding off your identity. It simply means that you're a team now, so you always have to work together in sustaining your present and future.
3. Communicate
Communication is important to all kinds of relationships, especially a marriage. Make sure to communicate your emotions and thoughts to your groom, and create a safe environment for him to open up to you, too. Discuss expectations, children, finances, boundaries, and everything else that will impact your married life. With clear communication passing between the two of you at all times, your wedding preparation and married life will have significantly less agitating moments.
4. Attend Premarital Classes
You can always get tips and guidance from your parents or married friends, but getting unbiased advice from a professional marriage counselor can be more beneficial. If you are bombarded by lots of uncertainties for your upcoming wedding and marriage, don't hesitate to attend a premarital class and receive counseling. Even if you're not encountering emotional troubles, attending classes will still benefit you. You may get an extra piece of advice you never knew you needed.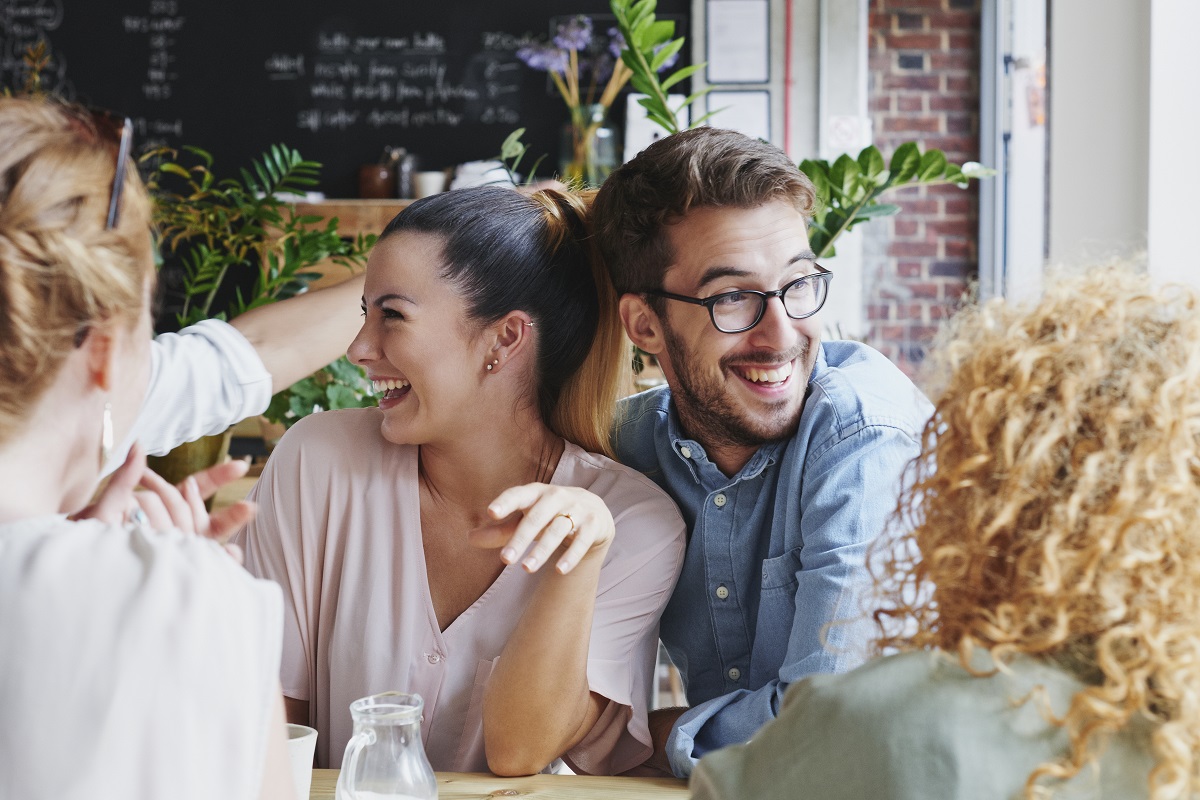 5. Practice Forgiveness
Just because you communicate well and get along with most things doesn't mean conflicts will be inevitable. When one or both of you make a mistake, talk about it and learn to forgive wholeheartedly. See a brighter side to your conflicts and grow together from your mistakes.
6. Radiate Positive Energy
The wife is usually the one who sets the tone for the household, so practice maintaining positive energy that you can share in your home. Create a loving, inviting, and warm environment in your home where your spouse and children can feel safe and happy at all times.
7. Make Room for Changes
It can be inevitable to have expectations for your married life, but always make room for change that will surely come your way. As mentioned, married life is imperfect, so expect ups and downs and be prepared for them. Keep an open mind that's willing to adjust and compromise. Have faith in your spouse and in your marriage that you can conquer everything together, emerging victorious with more love for one another.
Be each other's best friends. See humor and light in the challenges you encounter and learn to laugh it off after overcoming them. Avoid being too serious in everything and enjoy the journey, instead. Your married life will be as good as perfect if you know how to enjoy each other's company.