• Update the look of your home with accent walls, hardwood flooring, updated furniture, and decorative lighting fixtures.
• Accent walls can be painted or wallpapered and are great for adding color, texture, and personality to any room. 
• Hardwood flooring is durable, easy to maintain, and perfect for busy households.
• Updating furniture can be as simple as a fresh coat of paint or investing in new pieces. 
• Decorative lighting fixtures can add ambiance and sophistication to any space without much effort on your part.
Have you been wanting to update the look of your house but don't know where to start? There are several fun and creative ways to refresh the look of your home without breaking the bank or hiring a professional. Whether you're looking for small changes or larger projects, here are some great ideas to get you started.
Accent Walls
Accent walls are an easy way to give any room a burst of color, texture, and personality. You can choose a paint color that stands out from the rest of the room or opts for wallpaper instead, which has made a comeback in recent years.
Whichever route you take, make sure it's something that reflects your style and taste. Accent walls also provide a great opportunity to experiment with bold colors and patterns that would otherwise be too overwhelming in a larger space.
If possible, choose an area that already has an architectural feature, like a fireplace or alcove, to draw attention to. This will add depth and character to your space.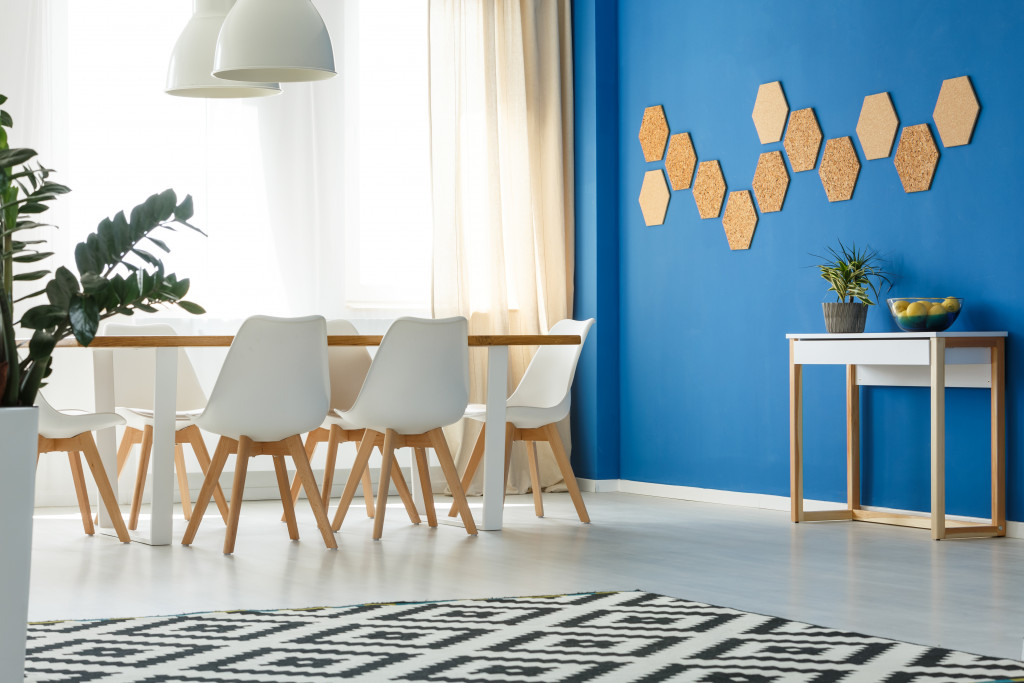 Hardwood Flooring
Nothing updates a space more than durable hardwood flooring. Whether you choose to use solid wood or engineered wood, it will instantly add warmth and character to any room in your house.
Plus, it's durable and easy to maintain — perfect for busy households. This is because hardwood flooring is less likely to scratch or dent from everyday use, plus it can be easily swept and mopped.
If you have the budget for it, consider investing in a professional installation for the best results. With quality hardwood flooring, you'll be able to enjoy its beauty for many years to come.
Updating Your Furniture
If you're not up for redecorating an entire room, consider updating your furniture instead! A fresh coat of paint on an old dresser or table can instantly give it new life while adding character to any space. Additionally, there are tons of affordable pieces available. Here are some examples:
1. Mid-century Modern Furniture
Mid-century modern furniture has become increasingly popular in recent years. With its sleek lines, vibrant colors, and retro vibe, it's sure to be a hit in any room. To make them more appealing, try adding some bold throw pillows or patterned rugs.
2. Vintage Pieces
Vintage furniture can be a great way to add a unique and chic look to any room. Plus, there are tons of options available in thrift stores, flea markets, and antique shops. To enhance their vintage look, opt for muted tones and distressed finishes.
3. Reclaimed Wood Furniture
Reclaimed wood furniture is a great way to add an eco-friendly touch to any room. It's also incredibly durable and easy to clean, making it ideal for busy households. For best results, look for pieces that are made from sustainable sources.
4. Custom Upholstery
If you're looking to give your old furniture a new lease on life, consider custom upholstery. This is the perfect way to add color, texture, and uniqueness to any piece of furniture. Plus, with so many options available in fabrics and colors, you can create a look that's entirely your own.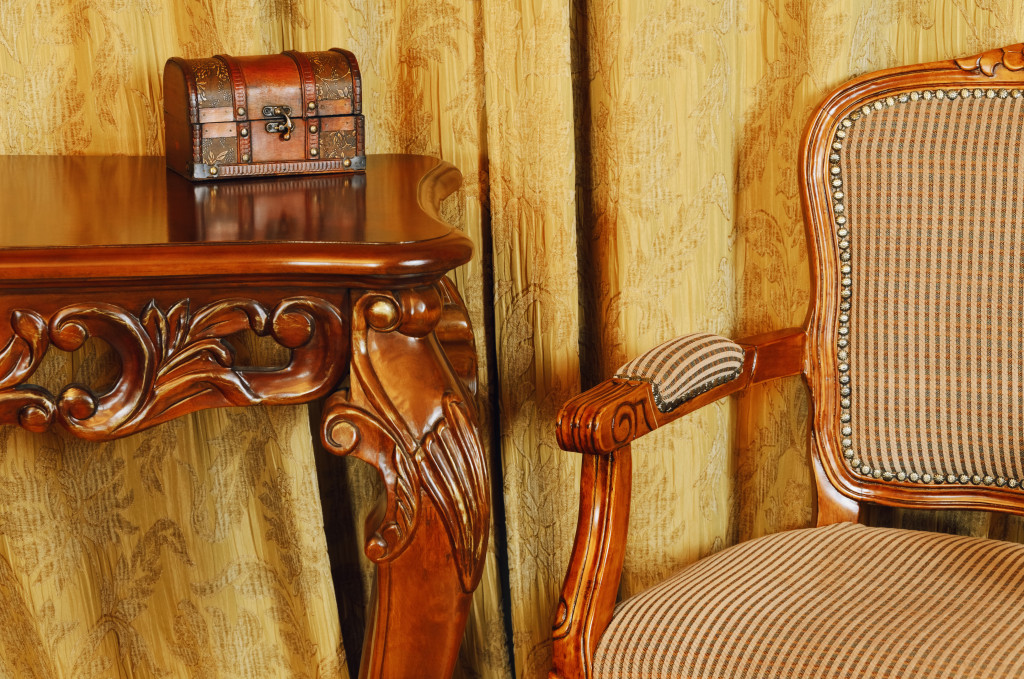 Decorative Lighting
Lighting is often overlooked when it comes to decorating projects, but it can make all the difference when it comes to making your house feel like home. Investing in decorative lighting fixtures such as chandeliers and pendant lights can create ambiance and add a touch of sophistication without requiring much effort on your part
Plus, they come in various shapes, sizes, and styles, so you can find one that fits both your needs and aesthetics. For starters, consider adding wall sconces to add a warm, welcoming glow throughout your home.
Furthermore, you can also use small lamps in dark corners to instantly brighten up any room. These will also provide the perfect accent lighting for reading or entertaining.
With these ideas in mind, you should be well on your way toward giving your house an updated look without blowing your budget. Whether you go big with accent walls or stick with smaller projects like updating furniture and installing decorative lighting fixtures, there are plenty of ways to revamp the appearance of any space while still staying true to your personal style. So don't be afraid to get creative. You'll be surprised at how much difference just a few small changes can make in making your house feel brand new again.