Every time we think about starting a business, the first idea that pops in our head is targeting millennials and Generation Z. After all, they have the largest purchasing power in the history of consumerism. There are also more millennials right now than baby boomers and the Silent Generation. They spend more on things such as health, fitness, wellness, travel, and luxury items such as handbags, shoes, and jewelry. They love boba teas, pricey artisan coffees, and Instagrammable cafes.
Yes, millennials and Generation Z are good targets because they spend even the money they don't have. But that's also precisely why their generations are in shambles and why they couldn't afford their own homes. They are focused on the unnecessary and unimportant. They live in the moment.
If you want a surer market, you have to look at a forgotten generation—the baby boomers. Entrepreneurs are so focused on these younger generations that they forget there's an entire generation of retirees who saved up enough to afford a comfortable retirement. Where are they going to spend their money? You should probably think of a senior care franchise business that will answer their needs.
They Have Enough Savings
The younger baby boomers have a problem: they haven't saved enough money for their retirement. But older ones have managed to buy a home, put their kids to college, stay married (and not have to go through an expensive divorce), and even build their own businesses. They have more money to spend now that they are retired. Some of them receive pensions from when they served in the war, while others have invested in real estate, so they receive money from tenants and the like.
The point is that senior citizens have money to spend on things. Whether they want to learn ballroom dancing or renovate their homes for the nth time, they have a budget for these activities. So why not focus on this market?
They Are Easier to Market To
Look, marketing to millennials and Generation Z is trickier. They are tech-savvier, and they demand more from these companies than ever before. Do you know that millennials now expect brands to take a stand on issues like social injustice and the environment? The elderly has none of these requirements. All they want is for the company to make them feel special. Calling them in their own names will go so much farther than personalizing emails to millennials.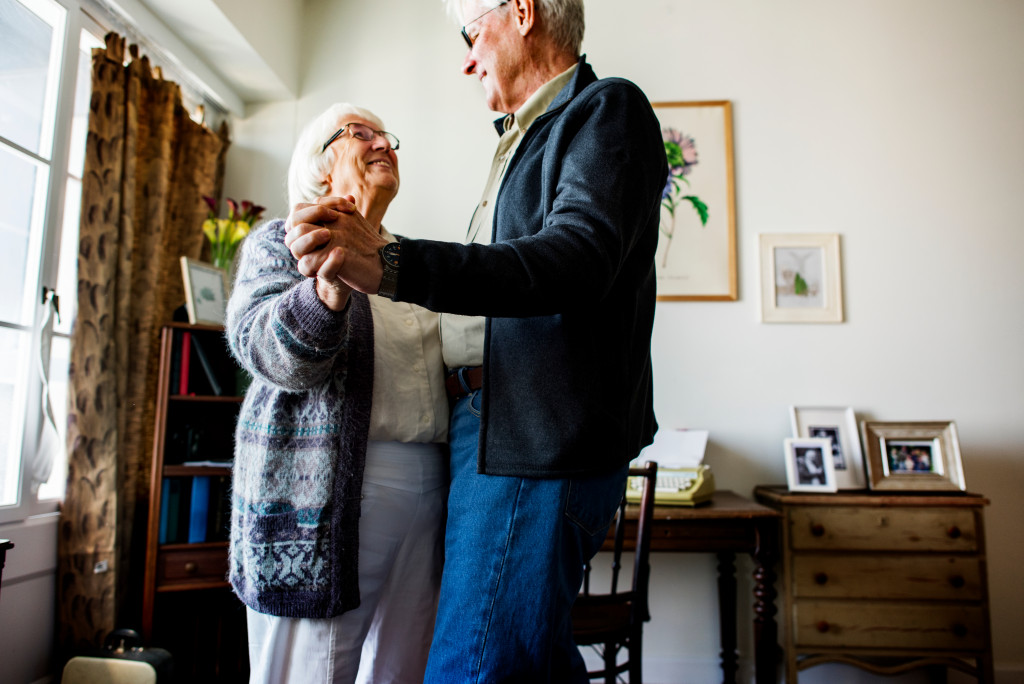 They Are Loyal
Seniors are not easily swayed. Once you earned their loyalty, no brand or company can take them away from you. This is why they've been using the same brand of tissue paper since their 20s. Make sure that your employees make them feel special and valued. That's going to earn you extra brownie points. They'll even recommend you to their children and grandchildren. As consumers, the elderly will make you feel special in return. They will treat you like family. There's nothing more you can ask for from your clients and customers.
They Are Supportive
If you ask them for a donation for a cause that your company is supporting, they'll easily write a check for you. This is not because they are gullible, but it's because they trust you completely. They know you are going to donate this money to whoever you said needs it. They also like supporting your causes and advocacy because you've earned their trust.
More than that, they will recommend you to their friends. They won't even think twice about giving them your business cards (so be ready with those). They'll care about you making a profit and staying in business. You will rarely find a group of clients or customers as dedicated as the elderly.
They'll Give You the Feedback You Need to Hear
The elderly are not as careful and politically correct with their words as millennials and Generation Z. In a business, such rejection of current social norms is important. You will hear their most real thoughts. They won't try to sugarcoat their feedback, so you know you're getting the truth. This is why it's extra nice to receive a compliment from them. You know they are not liberal with their compliments because they are also very critical when they are not happy with your products or service.
When thinking of a business venture, one of the first things you have to decide on is the market you will target. It seems obvious that millennials are the target of most startups. But if you want to divert from this track, focusing on what seniors and the elderly want may be your best route to success.