The construction industry will always have clients waiting for them. These days, many people have been looking for business ideas to increase their income amid the pandemic. Starting a construction company is not an easy business. If you are involved in this field, however, it would be a good idea to explore this business idea. Running a construction startup company is a major responsibility. It involves keeping everyone safe while making sure that the output is of high quality.
Construction site management is important in ensuring high-quality establishments. Building commissioning can help in maintaining a certain standard in construction projects. Find a reliable construction manager to assist you in managing your company's site projects.
Your startup construction business will need a good marketing strategy. You have to expand your network to get more clients. You also have to get to know different suppliers to help you gather cost-effective resources and materials for your construction projects.
Launching a Construction Startup
With the current economy, people have been looking for new sources of income. People have been starting their own businesses and finding ways to fill gaps in the market. There are a lot of pandemic-friendly business ideas that entrepreneurs can try; however, if resources and skills permit, a construction business is a viable startup concept to explore.
Research the steps you need to launch a construction startup. One of the first things you need to get started is a solid business plan. Here, you establish your goals and vision for your company which will serve as your guide throughout your business journey. Legal concerns such as licenses and permits should also be properly taken care of before starting your new venture.
Setting up a construction business is a major responsibility. You have to ensure everyone's physical safety in every project while also maintaining quality output. Thoroughly study the ins and outs of the construction industry before venturing into this new territory.
Finding a Construction Manager
In ensuring the quality and safety of your construction sites, you need to hire a construction manager to help oversee your projects and client relations. You should be able to manage your company's finances and schedules at all times; however, if your time does not permit, you can opt to hire a construction manager to assist you with these tasks.
Being a construction manager is not easy. They have to be equipped with industry skills such as design and construction, as well as knowing how to comply with standard building codes. These construction managers should also be adept at communicating with their teams to avoid misunderstandings and waste of time and resources. Efficiency is the key in the construction business.
Make sure you screen your potential candidates thoroughly. You should invest in someone reliable and with whom you can work comfortably. Construction projects can easily pile up so you should find someone who can manage the stress and pressure from clients, suppliers, and their teams.
Managing a construction site requires great attention to detail. It is a matter of personal safety for workers, clients, and all future tenants of a certain building.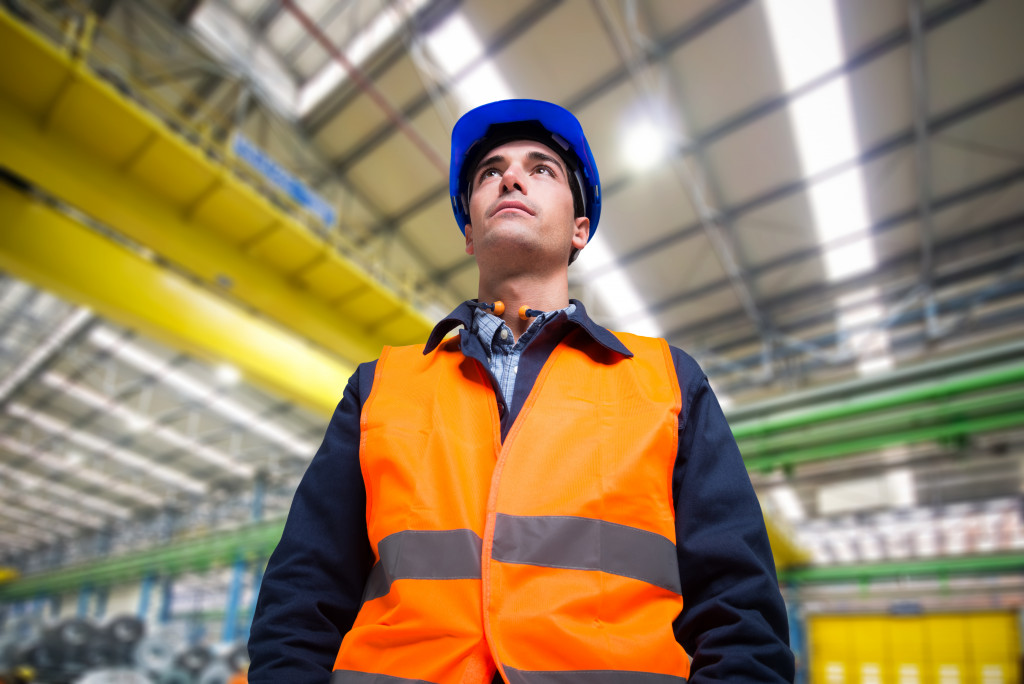 Marketing Your Construction Business
When starting a new construction business, you need to launch it in the market and introduce yourself. Creating a solid marketing strategy is essential in expanding your network and getting more clients. You need to get yourself out there to be known by the industry. Be aggressive yet approachable in your methods to allow potential clients and partners to get to know you and your business.
Eventually, once you build up your portfolio, your good quality work and professionalism will show through. Your portfolio and referrals will act as your business card which is why it's crucial to create relationships that are built on trust and honesty with clients and suppliers. This will maintain your good reputation in the industry as someone who is professional to work with.
For companies that are starting out, it's crucial to invest in a good marketing strategy. First impressions matter even in business so having a good first step will allow your company to thrive despite the current business environment.
Following Safety Regulations
The most important aspect to consider when starting a construction project is everyone's safety. You need to strictly implement the required safety guidelines. All workers should be trained to follow these guidelines, or they should face consequences. Following safety guidelines is not only a matter of protecting one's life but the lives of others as well.
Ensure your company's compliance with the state's laws and regulations on construction sites. Make sure you secure the appropriate licenses and building permits to keep everything in check. One mishap onsite can leave a major stain on your career in the construction industry.
Launching a construction company can be a good business venture. Learn the ropes of the industry to stand out on the market and become successful.