Whether you are planning to sell your home or just bought it, adding value to a home is an excellent investment. However, many people may be overwhelmed because there are so many ways you can remodel your home.
You should know that not all remodels will add value to your home, or at least make up for the amount that you spent. To help you out, here are some ways you can add value to your home that will help you recoup your costs.
Curb Appeal
Many people recommend enhancing the exterior of your home to add value, and that is because it is an effective way to do so. A fantastic way to add value is landscaping – however, you should know that landscaping is more than planting a few plants in front of your house.
You have to make a clear plan as to where you will put the plants (remember, they will grow, so think about the future). You could also add things such as a water fountain or patio furniture. It would be best if you also took care of the exterior of your home.
Many of us do not regularly repair or clean the outside of our home, which can make it look old and unwelcoming. Something as simple as getting a new front door or new house numbers can make a huge difference.
It would also be useful if you found services for stucco repair in Utah to make your home look new and fresh.
Basement Finishing
A lot of people do not realize that they have a spare room lying around their home – the basement. While you may need some professional help to get the basement set up, it will be well worth your efforts. You can use the basement as a great storage space.
However, you can turn it into any room that you want. You can turn it into an entertainment room, a bar, another bedroom, etc. We recommend that you add a bathroom as well to add extra value.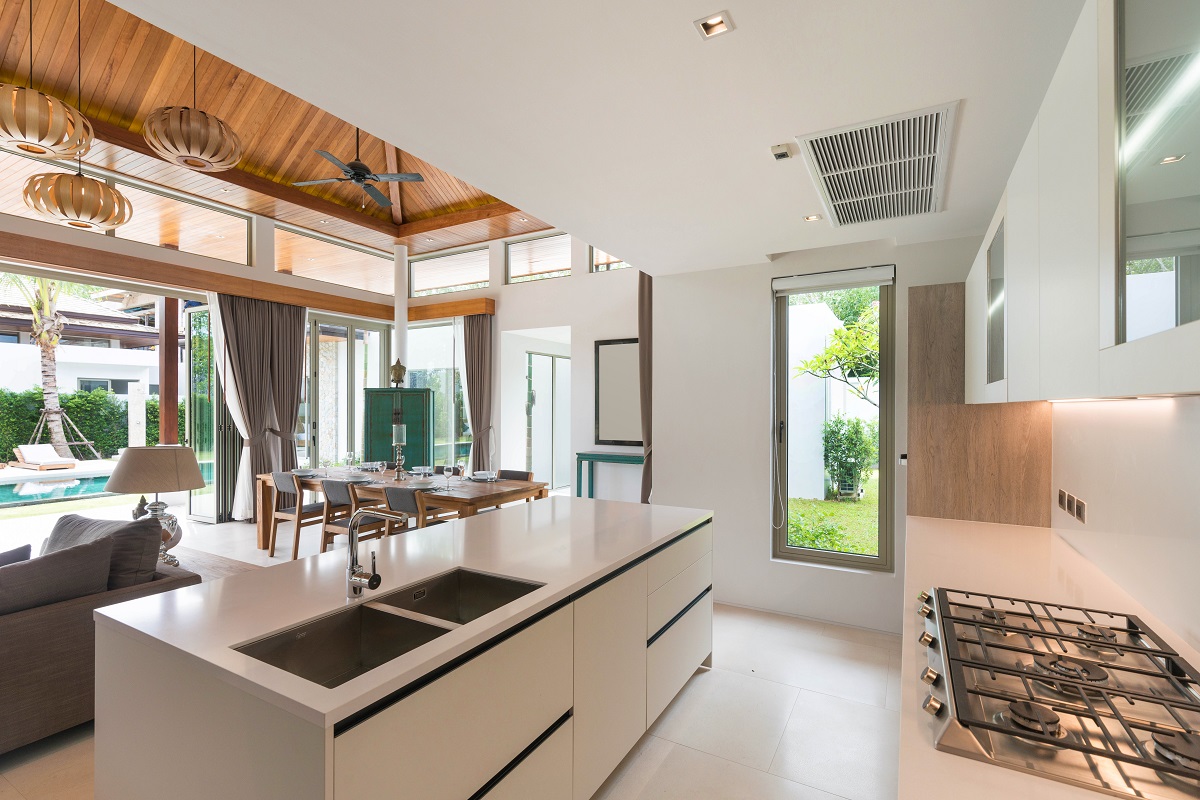 Upgrade Your Kitchen
If you want to make the most out of your money, then you could benefit from upgrading your kitchen. However, you do not have to get a full-remodel if you have a decent kitchen. Instead, you can focus on a mini-remodel to enhance the way your current kitchen looks.
For instance, you can paint a new finish or color on the cabinets and paint the walls. You should also opt for stainless steel appliances and light switches to make your kitchen look sleek. A rolling island would also make a great addition to your kitchen.
Upgrade Your Bathroom
The bathroom goes through a lot of wear and tear, so it might be time to spruce them up, especially if you want to increase your house's value. You can replace your old faucets for new ones and get different countertops. You can add warmth to your bathroom by using wall mount lighting instead of overhead lighting.
If you have extra space around your home, you could add a new bathroom to get loads of value! You do not need a lot of space, either. For instance, you can use the space under your stairs to make a half-bath.
You do not have to wonder what upgrades your home needs to get more value. You can try out any of the tips above!