Harvard published an article stating that there is an increase in homeowners doing DIY projects. This fact is not surprising because people had so much idle time in their hands. Other than being a productive outlet to release boredom, doing your renovation can help you save money.
The question here is if it is wise to undertake all renovation work yourself. It is very tempting. After all, you can do something constructive with your free time. Before you proceed with your tinkering, let us discuss the different reasons why you should leave particular projects at the hands of specialists.
Safety Issues
You should take this element seriously, especially if you are a parent. Your DIY project might hurt your little ones. It may even cause grave injuries to the entire family.
Let us take interior remodeling as an example. If you are thinking of reorganizing your furniture, you can go ahead with your plans. You can make superficial changes. This type of work will improve your home's aesthetic value.
If you want to increase your home's curb appeal, you can add window awnings that are color-coordinated with your exteriors. The installation of the window awning does not involve dangerous tasks. It is safe for you to undertake. You can finish it within the day.
On the other hand, you should not attempt changing your kitchen layout. Let us say that you want to increase the kitchen space. In this situation, you will be removing some walls to open up your kitchen.
What makes this endeavor dangerous is that you might accidentally remove load-bearing walls. The foundation may immediately collapse, which will bring serious injury to you. If not, the wall may crumble later. Considering that the kitchen is a heavy traffic area, it may harm any member of your family.
This accident will triple your projected cost. It might even quadruple. To avoid this, you can employ the help of general contractors.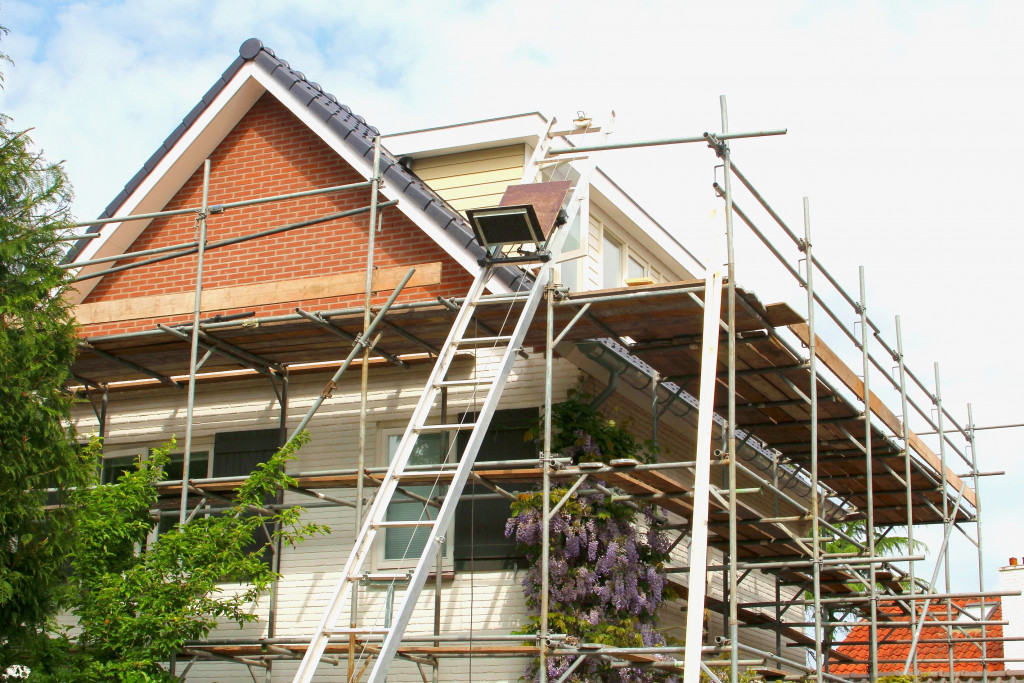 Time Constraints
The Covid-19 forced many enterprises to adopt the work-from-home model. Forbes reported that employees working remotely find it hard to achieve work-life balance. The article stated that people could not immediately log off on time.
This situation is true for more than half of those who are working from home. If you see yourself as one of them, do you think it is wise to undertake another project? You will be sacrificing your precious time for this endeavor.
For example, you decided to overhaul your living room. You need to sacrifice something to make room for this project in your busy schedule. Let us say that you plan to do this during your weekend.
This arrangement may meet your requirements. But things rarely run smoothly. Let us say that you need to do something during your renovation schedule. This hiccup means that you would need to move back to your appointed deadline. Thus, you will end up with half-done work in the middle of the room.
On the other hand, entrusting projects that will take more than a day to finish to specialists will prevent such an inconvenience from materializing. General contractors want to finish their time on time because it is more profitable for them.
Monetary Concerns
Homeowners engage in DIY projects because they can save money. Houzz.com published an article stating that DIY projects can be psychologically beneficial for you. The latter assertion may be true. But the first statement is not often accurate.
Let us take our example earlier. Erroneously removing a load-bearing wall will lead to injuries. The seriousness of your wounds may prevent you from working. This scenario will lead to temporary income loss.
You should reconsider doing DIY projects if it necessitates you to purchase a piece of equipment. Unless the equipment is just paintbrushes, you should rethink your original plan. You have to keep in mind that the item will be used once.
On the other hand, the contract price of the general contractor will include the materials and the equipment.  Of course, there will be unexpected expenses. But your written agreement will include the proviso of preparing for such an event.
DIY can be so much fun. If you are modifying your garden's layout, you can even ask your kids to help you. It will be a fun activity for the family. But again, there are things left in the hands of specialists. Insisting on doing the job yourself will lead to injuries and costly expenses.
Before you undertake any project, you must weigh the pros and cons of doing it yourself. Doing this will prevent regrets.