You're ready to list your home. It's usually an emotional moment to decide to sell your home. Whether you've had good or bad memories, you've spent years there—growing as an adult, nurturing relationships, getting your heart broken, and bringing them back again. But that's not the most important consideration you should think about. There are a couple of major repairs that your house needs. Should you have them repaired or sell the house as it is?
If it is foundation repair in your house, that's a major issue that you might have to address first before selling. Another question to consider is how fast you need to sell the house? Are you moving to another state or country? If you are, you might not have enough time to get the house fixed and wait for a buyer to make an offer.
You'll be forced to sell the house as it is, though you will risk selling it for a lower cost than the market value. Remember that the buyer will charge you basically for the materials, labor, and the inconvenience. You're looking at losing a few thousands of dollars by having major repair issues in your house.
But if you do have the time, you can fix and "upgrade" your house to make it more marketable. You should be careful about fixing the house too much because a lot of buyers want to make their mark on it. They'll be willing to buy the house with minor repair needs, but they won't want to pay for major upgrades such as a new kitchen and bathroom.
New Roof
For example, your home is worth $150,000 on the market, but it needs a new roof that will cost $10,000 to build. A buyer won't buy your house for $140,000. They'll probably make an offer for $120,000 because of the hassle of having to repair the roof. You will be better off fixing the roof for $10,000 and selling it for $150,000.
Paint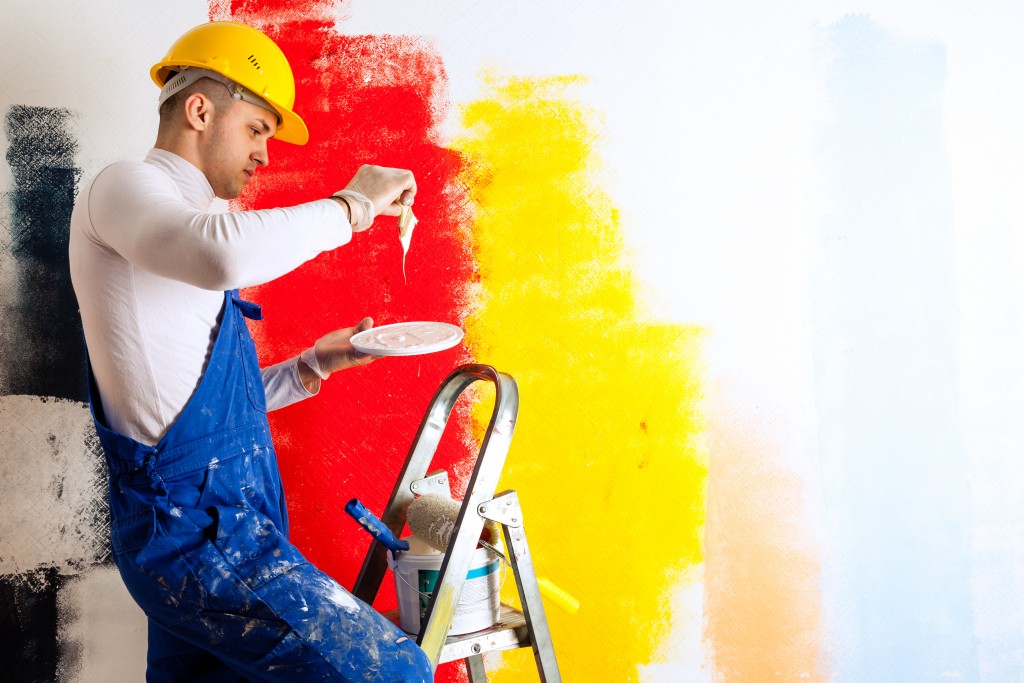 It doesn't take thousands of dollars to repaint your home, but buyers will make a cheap offer because of it. Consider repainting the major rooms in the house such as the kitchen, living room, and the master's bedroom. Focus on rooms with dark and chipped paint. They make the house look dated. If you have wallpaper, remove it because it makes the house look older than it is. Prefer neutral colors such as white and taupe. You never know what the buyer wants, so it's best to stick with primary colors.
Lighting
Sometimes, all you have to do is remove the heavy drapes and curtains to let the light in the room. That gives the impression of a larger space. When you remove the drapes, make sure to cover the holes on the walls where they used to be attached. You should also look at upgrading lighting fixtures. This is another area where you can invest your money smartly and expect a fast return.
You alone know what your house needs. A real estate agent is there to guide you in the process of selling the house. Sometimes, as funny and ironic as it is, all your house needs is deep cleaning and decluttering. Its many nice features will shine through.