Do you remember the days when Virtual Reality in London was a concept, an idea of how technology would evolve beyond our wildest dreams? 60 years ago, the thought of heading out with friends for a night of escapism using VR may have seemed like sci-fi or pure crazy talk, but now it is here and people are loving it. Why? Because, for a blissful hour, you can leave your cares on planet Earth and head off to another dimension with the assistance of your VR headset. You can play with your friends in the game of your choice, killing off zombies and preventing an apocalypse, or diving deep into the depths of the ocean. Whatever you choose, you should love it, so don't miss out on moving with the times and enjoying it.
Why Virtual Reality?
For a unique experience, you really can't beat Virtual Reality. Whether you're looking for a fun date night, some family time or a night out with your friends, a Virtual Reality Experience in London will not disappoint! The games last for 60 minutes and this includes the 30 minutes of introductory games to help you learn how to use the equipment and get used to being in another world, before you step into the game of your choice. No matter what the game, the benefits of being present and in the moment is arguably a great way to unwind and let go of the stresses of everyday life. It's also a wonderful way to travel without having to step on a plane – something that is a little tricky to do at times, especially right now! With Virtual Reality, the opportunities to have fun and forget everything is limitless. And, once you've finished your game, you can go and relax in the bar afterwards for some food and drink, spending that quality time with your loved ones back in the real world. Not a bad way to spend a day, right?
Who can play?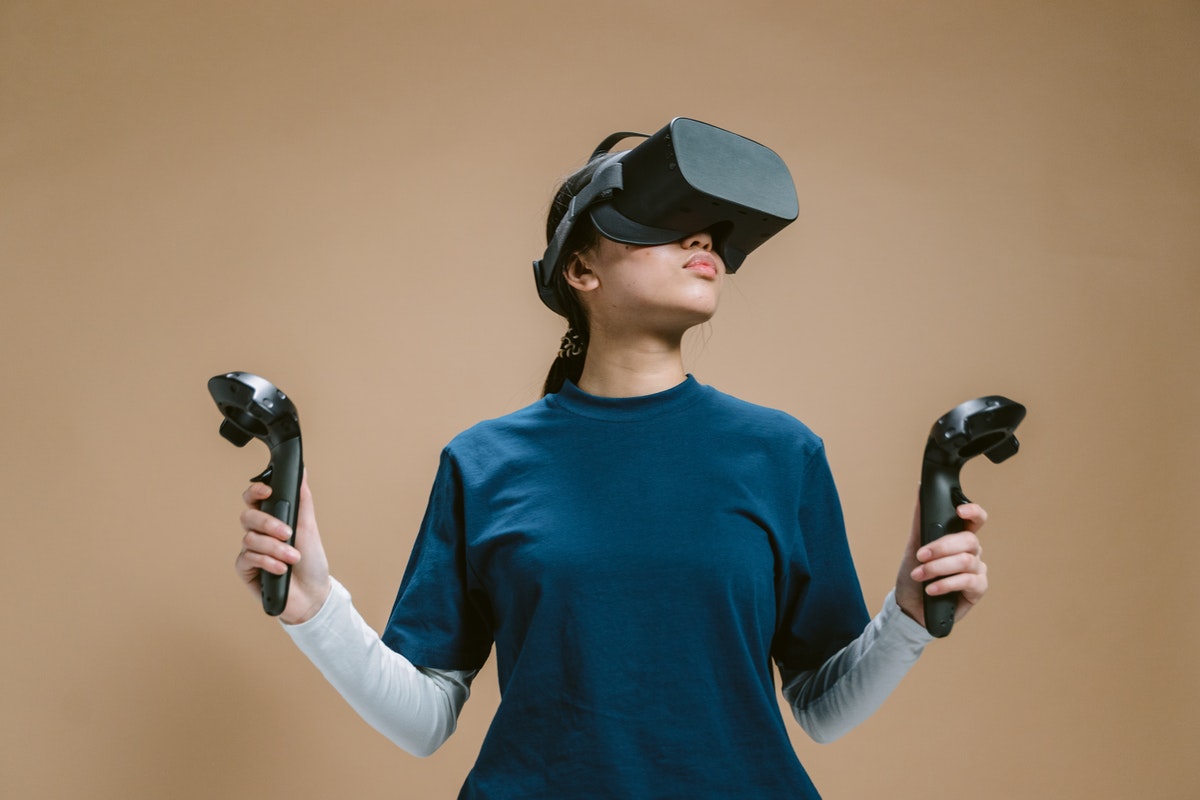 The minimum age for players is 10 years. For those who are aged between 10 and 17 years, they must be accompanied by an adult. While the kids may groan, they will love it when they see mum, dad or even the grandparents getting stuck into killing off a zombie or two! Who said the olds can't be fun? The fact is as well that you don't need to be a big gamer to enjoy playing the games in the Virtual Reality experience. In fact, you don't need any experience at all as all of the instruction you need is covered in the introductory session before you play the game you've chosen.
What are you waiting for?
If you're keen to try VR, why not book in for a Virtual Reality Experience? You will be amazed by the quality of the graphics and how immersed you will become when playing the game. There's no need to feel embarrassed either – nobody will see you wearing your headset as they will all be wearing theirs too. So, just relax, unwind and go and have fun – that's what life's all about, right?