The pandemic is not yet over. Even for those who have received full vaccination against Covid-19, the Centers for Disease Control and Prevention (CDC) warns that there is not enough information on how long the protection lasts. Also, immunocompromised people may not be fully protected even with full vaccination. As if the pandemic is not enough of a danger to Americans, summer brought extreme drought and multiple wildfires.
Multiple Wildfires are Still Raging
According to The Guardian, as of July 20, there were more than 80 major wildfires still burning through the country's western states, with a total combined area equal to that of the entire state of Delaware. The largest is the Bootleg fire southwest of Portland, Oregon, and near the Fremont-Winema national forest.
The fire is now burning 537 square miles of old-growth forest and is about the size of Los Angeles. Its size and heat create winds that blow burning embers, causing the flames to spread further toward remote areas to the north and east. It has already been raging for two weeks, burning through several hundred buildings. Some 2,000 households have been evacuated, and firefighters have contained less than a third of the fire's perimeter.
In California, the Dixie fire erupted on July 13 and suddenly spread up to 94 square miles by July 20, with only 15 percent contained and threatening over 800 structures. Like Bootleg, the Dixie fire is creating dangerous weather conditions. The meeting of hot smoke and atmospheric moisture created a huge pyro-cloud on July 19 that generated lightning. This created more risks of new ignitions and hampered containment efforts.
Families who live near the areas prone to wildfires must stay prepared at all times for evacuation. By now, each family must have a vehicle ready and several routes mapped toward safety. Carry-on bags with all valuables and necessities must be pre-packed for quick departures.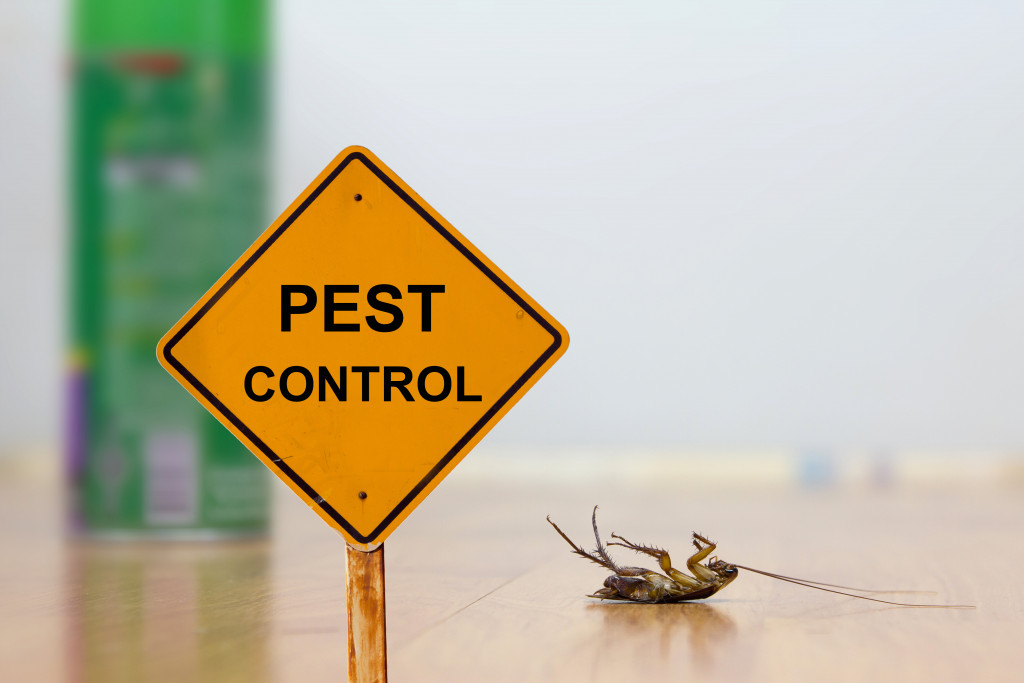 Dangerous Insects and Pests Are Here
Apart from bringing wildfires, summer is also the usual season when insects appear in droves. They are not just annoying, though. Some of them can be dangerous to humans. Make sure that you protect yourself and your family.
There are several deadly insects, CNN reports. In January 2020, a man in Texas underwent emergency brain surgery due to intense headaches caused by a cyst full of tapeworm larvae. According to the CDC, the condition called neurocysticercosis has around 1,000 cases in the US every year. One can acquire it by contact with food, water, or soil contaminated with tapeworm eggs.
In May 2020, murder hornets were found in Washington state. It was the first time they were seen in the U.S. These hornets can kill humans with several stings and grow to two inches long. In October 2020, puss caterpillars were found in Virginia. State officials warned against petting the fluffy creatures because merely brushing against their venom-laden brown fur will cause extreme pain, itchy rashes, swollen glands, vomiting, and fever.
Mosquitoes are perennials that return summer after summer. If you spot mosquitoes in your yard, immediately call for professional mosquito control services because they are carriers of deadly diseases like Zika, dengue, and the West Nile virus.
According to The Hill, the West Nile virus can cause a mild flu-like illness or potentially paralyzing neurological diseases and even death. Those aged 50 and older have a higher risk of getting severe illness.
The CDC has confirmed that as of July 13, there have been 11 cases of the West Nile virus humans in five states. There were seven cases in Arizona, one in Arkansas, two in Iowa, one in North Dakota. In Texas, there was a blood donor whose blood tested positive for the virus. Seven of the cases developed into neuro-invasive diseases. These included five in Arizona, the one in Arkansas, and the one in Iowa. There was one fatality, the Arkansas case.
The Hill cites a report from Best Life stating that mosquitoes carrying the virus were found in those states and New York and Massachusetts. The infected mosquitoes in New York were found in Orangetown and Clarkstown in Rockland County. Denver ABC 7 and health officials added that the West Nile virus was also found in Colorado.
The most infectious year for the West Nile virus in Massachusetts was 2018, when there were 49 documented cases. In 2020, there were eight cases because most people stayed indoors as activities were either limited, suspended, or stopped completely.
Keep Safe
This is a dangerous summer. Be prepared against wildfires if you are in an area that is at risk. If you are far from the fires, be protected against deadly insects and pests. Follow all precautions and stay safe.