Our roofs serve as the house's first line of defense against storms or other natural calamities. It functions to effectively shelter and protect the people living in the four corners of the home. But in order for it to do its job in housing the dwellers, frequent maintenance efforts must be conducted. Otherwise, the homeowner will run the risk of leaks or other serious damage.
But there comes a time when repairs are no longer enough to sustain the quality of a roof. Like any other material, they are prone to gradual wear and tear. Having severe damage repaired can cost a lot of money, only to find that they reoccur again after a certain period of time. To save homeowners the hassle and expenses of frequent roof repairs, here are signs that a roof replacement is necessary.
Your roof is getting old
Roofs are made with high-quality and durable material. But even so, these can only retain its quality for a certain amount of time. After that, a replacement is necessary. The typical life of a roof is 20-25 years, even if it underwent several repairs during this period. When the roof hits this age, there's a chance that repairs will only be temporary. So, it's a better idea to make a replacement.
You have damaged shingles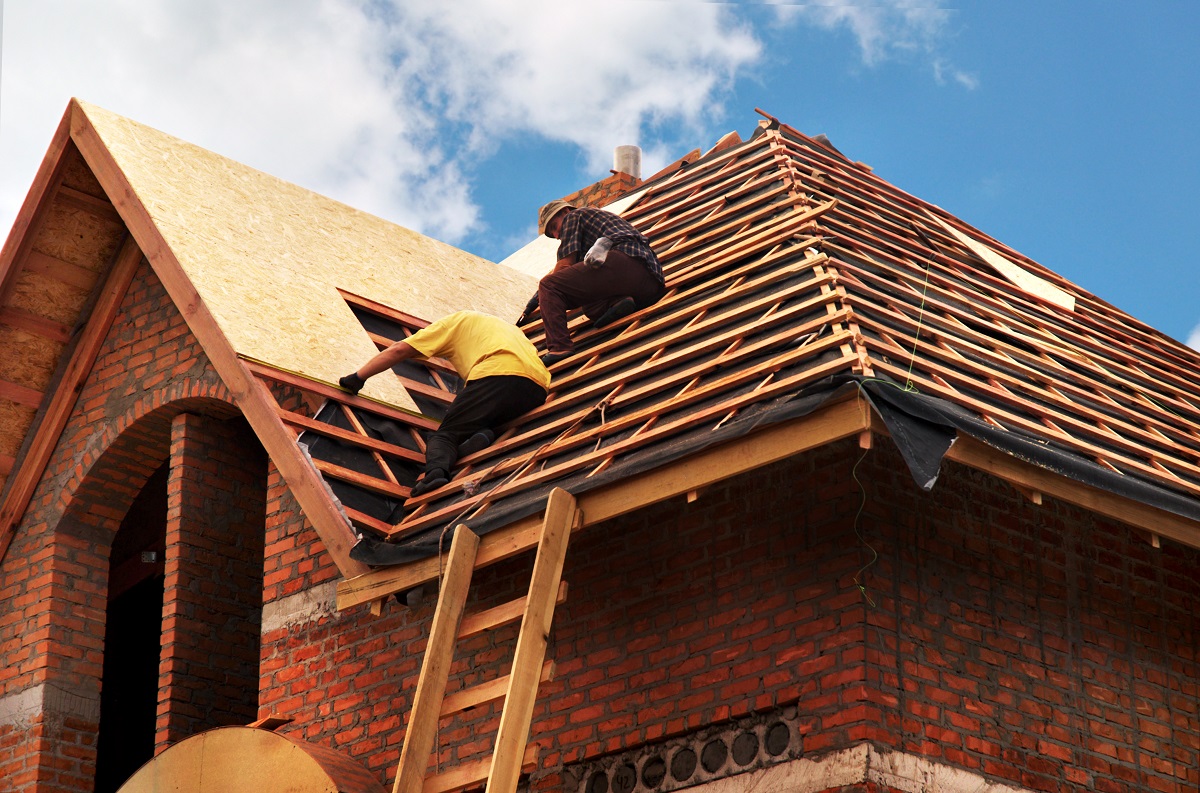 A roof might look fine from the ground, but good maintenance efforts require actually climbing up and inspecting the roof closely. What should be paid close attention to are the shingles. If these are damaged in any way, it could lead to potentially big problems in a few years. Depending on the damage, it might warrant the need for a new roof.
The most basic damage to shingles is curling, which consists of either cupping or clawing. Cupping is when the edges of the shingles start to curl up, while clawing is when the middle part raises and the edges stay flat. In whatever manner the shingles curl, it could be a sign that you need a new roof. Leaving the damage to be might cause leaking problems in the long run.
Cracked shingles, on the other hand, can also be a potential safety risk. Usually caused by strong winds, cracked shingles are actually very common occurrences. But that doesn't mean it's okay to leave them be. If there are only a few damages, you can easily have those areas replaced. Otherwise, a replacement is called for.
In case of missing shingles, which probably were blown off my storms or strong winds, it's easy to add another layer on top of them to keep the surface sound. But there comes a time when too many layers have been added, making the roof look unappealing. Not only that, but the weight from all the layers can take a toll on your home's foundation. In that case, it might be time for a replacement.
You find granules in the gutter
Granules form part of an asphalt roof and function to keep the sun off the asphalt, helping with the air and temperature inside the home. When these fall off, it could be a sign that your shingles are half past their lifespan. Of course, when the granules fall off should also be taken into consideration. If you find some in your roof gutter after getting a new roof, there's no reason for alarm since these could just be loose and excess pieces falling off. But if you find them 10 years after getting a new roof, that's when you should start thinking about a replacement.
To keep our houses safe and secure, the roof should be part of our maintenance efforts. Watch out for these tell-tale signs that you need a new roof.