If you are attending a baby shower, a gift for the baby would be customary. However, deciding on a gift can be challenging, especially if you still don't know the gender. Ideally, it's vital to buy practical gifts. Something that the parents would appreciate.
To make things easier for you, make sure that you put crucial things into consideration. Think twice if the gift you're about to buy is helpful for the parents or not. Is it going to make things easier for them? Or is it just going to be another clutter in the house? If you still can't decide what gift to buy, we listed the most practical and useful gifts for babies below.
Diapers and Wipes
All babies need diapers and wipes, so gifting these items would be a total money-saver for the parents. Giving diapers and wipes would guarantee that the parents will appreciate your gift. The only downside is that some babies are allergic to specific brands of diapers and wipes. To make sure that the baby can use the items:
Buy water wipes- these are made of 99.9% water and don't have chemicals. Avoid buying scented wipes and go for the purest wipes available.
Go for hypoallergenic diapers. That way, the baby won't develop any rashes from wearing the product.
Muslin Blankets
Blankets are essential for babies. They are pretty helpful on all occasions, and they serve many purposes such as:
Nursing cover
Burp cloth
Stroller cover
General blanket
Tummy time mat
Changing pad
Clip-on Toys
Toys are usually given in baby showers. But not everyone takes the time to examine if the toy can help in the baby's development. Clip-on toys are sensory toys that stimulate the baby. They often come in different textures with bright colors and crinkly sides.
What's nice about clip-on toys is that the baby can bring them anywhere. Parents can clip them on the car seat, stroller, and even on the baby's crib. Who knows, this might end up as the baby's all-time favorite toy.
Hooded Towel
Baby's take a bath too! That's why they need to have a hooded towel. Infant towels come in different styles and designs, so you will not have difficulty looking for one. Just make sure to get a neutral color if you still don't know the baby's gender.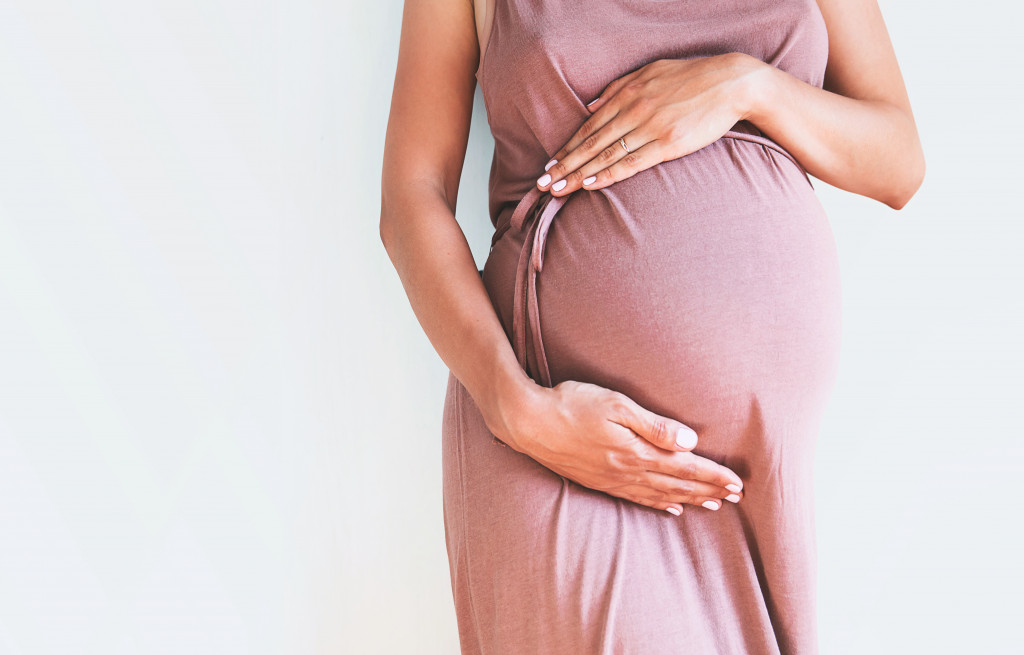 Baby Clothes
Baby clothes are popular gifts during baby showers. About half of the gifts would contain onesies, sleepwear, and baby jackets. But babies grow up too fast. One day your gift fits them perfectly. The next day, they won't. If you're planning to give baby clothes, opt for larger sizes that they can wear until they reach one year old. Avoid buying newborn clothes as most people would most likely buy the same sizes.
Informative Books
Even though a newborn baby might not appreciate books at first, they will eventually grow up loving them. Choose books with different colors and big letters. Most of the time, educational books contain lessons about animals, zoos, farms, and short stories. Pick out a book that they will enjoy once they reach toddler years.
Ergonomic Baby Carrier
Ergonomic carriers can be a bit expensive, but they are worth it. A baby carrier is a kind of gift that the new parents will appreciate. A carrier helps parents carry their baby with ease, reducing the risk of back pain. Plus, it allows them to do house chores while carrying their baby safe and sound.
Feeding Set
It would only take a few months before the baby starts eating solid foods. So a feeding set is a convenient gift to give. Feeding sets usually come with a bowl, spoon, and placemat. They are beneficial in training babies to eat on their own.
Trainer Cups
According to experts, babies should learn to drink in trainer cups instead of traditional sippy cups. Sippy cups are the common cause of tooth decay and speech problems. That is why trainer cups are more recommendable.
Bouncer Chair
If you're feeling a bit more generous, opt for a bouncer chair. A bounce chair is a handy baby item that allows parents to put their babies down if they need to go the bathroom or cook. Baby chairs are also worth the price as babies can use them until toddler years.
Gift Cards
If you don't have the time to search and buy gifts, you can purchase a gift card. You might think that gift cards are the least favorite gifts, but that's where you're wrong. Parents love gift cards as they can use them to shop for essential baby items.
Hopefully, you now have a few ideas in mind of what to give. But remember, the price tag doesn't always count. Giving a gift should come from the heart and not just because you're obliged to provide one.