Purchasing a new home is a huge financial investment. Whether you're buying your first home or your fifth, it's important to understand all the costs associated with the purchase and ownership of a home so that you can make an informed decision and budget accordingly. This blog post will provide a complete guide to budgeting for a new home, including the typical costs associated with buying and owning a home and some tips for saving money.
The Typical Costs of Buying and Owning a Home
There are four main categories of expenses to consider when budgeting for a new home: the down payment, closing costs, monthly mortgage payments, and ongoing maintenance and repairs. Let's take a closer look at each of these:
The Down Payment
The down payment is the amount of money you'll need to pay upfront to purchase your home. This will be the largest single expense associated with buying a new home for most people. The average down payment in the U.S. is around 10%, but it can range from 0% (if you're eligible for certain government programs) to 20% or more.
You can save for your down payment by setting aside money each month in a dedicated savings account. This will help you reach your savings goal more quickly and give you a head start on saving for other expenses associated with homeownership, like monthly mortgage payments and repairs.
Closing Costs
Closing costs are the fees charged by lenders, real estate agents, lawyers, and other professionals involved in the home sale. These fees can add up to several thousand dollars, so it's important to factor them into your budget.
The best way to save on closing costs is to shop around for the best deal. Get quotes from several lenders and compare their rates and fees. You can also ask your real estate agent if they're willing to negotiate their commission or offer a discount on other services.
Monthly Mortgage Payments
Your monthly mortgage payment will be based on the loan amount, interest rate, loan term (i.e., 15-year vs. 30-year), and other factors. Generally, you can expect your monthly mortgage payment to be around 1/12th of your annual income. To calculate your estimated monthly mortgage payment, use an online mortgage calculator.
You can save money on your monthly mortgage payments by making a larger down payment, lowering the loan amount and interest rate. Shopping for the best conventional loan deal may also get a lower interest rate. These loans typically offer the lowest rates and fees.
If you have a good credit score, you might also consider an adjustable-rate mortgage (ARM), which typically starts with a lower interest rate that adjusts after a certain number of years.
Ongoing Maintenance and Repairs
Owning a home requires ongoing maintenance and occasional repairs. These costs can range from a few hundred dollars per year for small tasks, like changing air filters and painting, to several thousand dollars for larger projects, like replacing the roof or HVAC system. These costs can vary depending on the age and condition of your home, but you should expect to spend 1-2% of your home's value on maintenance and repairs each year.
Consider setting aside money each month in a dedicated savings account to save money on ongoing maintenance and repairs. This will help you cover the costs when they arise and prevent you from taking out a loan or putting the expenses on a credit card.
Tips for Saving Money on Your New Home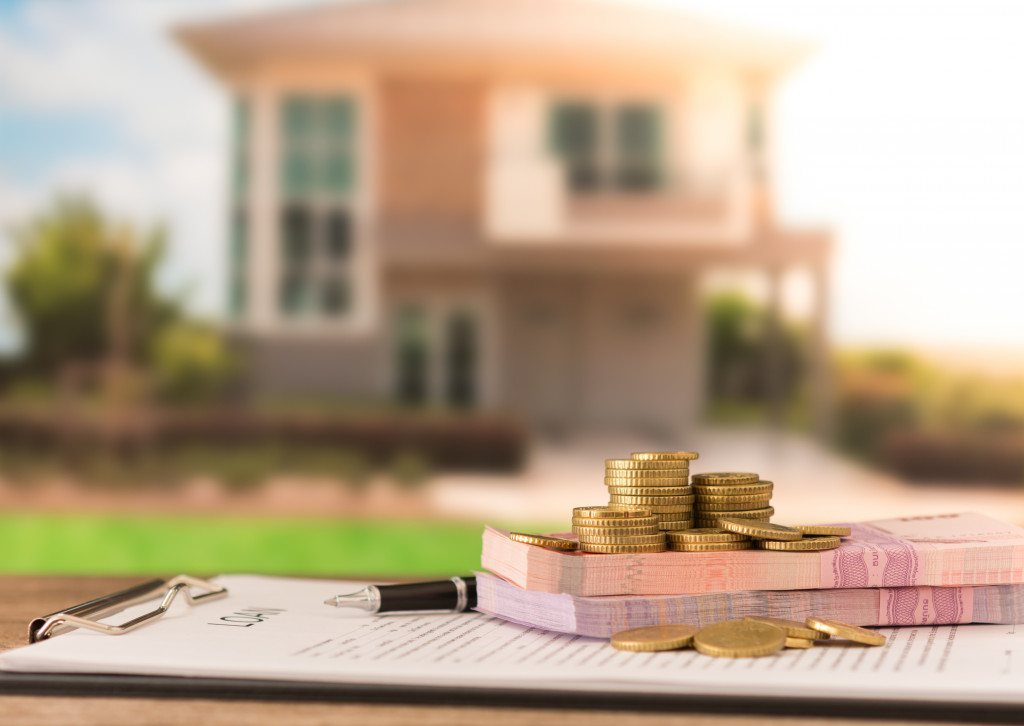 There are several ways to save money when buying a new home, including:
Shop around for the best mortgage rate and terms
Get pre-approved for a loan
Make a larger down payment
Buy a less expensive home
Look for energy-efficient homes
Look for government programs to help with the cost of buying a new home
Choose a home that doesn't need major repairs
Haggle over the price of the home
Get a home warranty
Look for seller concessions
Limit your loan terms
Pay off your mortgage early
Budgeting for a new home is a complex task because there are so many variables to consider. This blog post has provided an overview of the typical costs associated with buying and owning a home so that you can make an informed decision and budget accordingly. Be sure to consult with an experienced real estate agent or loan officer to get specific advice tailored to your situation.
Now that you know the basics of budgeting for a new home, it's time to start shopping for your dream home! Use these tips to save money and make the process as smooth as possible.
Happy house hunting!