Your outdoors should be a reflection of your personal style and the things that you and your family love to do. Do you love to entertain? You'll want to include seating and perhaps a fire pit or outdoor kitchen. Do your kids love to play? Incorporate some fun elements like a swingset or sandbox. On top of that, a study published in the research journal Environmental Research showed that various health benefits could be attributed to green space exposure.
No matter your style, budget, or goal, there are endless possibilities for creating an outdoor oasis that your family will love. Here are a few tips to get you started.
Start with a plan.
Once you have an idea of what you want your outdoor space to look like, start making a list of the things you'll need to make it happen. This might include furniture, plants, lights, barbecue supplies, etc. You can find everything you need at your local home improvement store or online. Once you have everything on your list, it's time to start putting it all together.
If you're working with a limited budget, don't worry — there are plenty of ways to save money while still creating the outdoor oasis of your dreams. One way to save money is by shopping at garage sales, thrift stores, and online resale sites for gently used furniture and decor items. You can also get creative with DIY projects using recycled materials such as pallets or tires.
Spruce up the carport.
A customized carport can be a great way to add some extra living space to your home, and it can also be a great place to relax and enjoy the outdoors. If your carport looks a bit run down, a few things can spruce it up.
Having the carport painted is a great way to give it a fresh new look. You can choose any color you like or choose a neutral color that will match any décor. Another option is to add some decorative elements such as trim or brackets. You can also have a roof over the carport to provide shade and protection from the elements.
You can also do some landscaping around the carport to create a more inviting space. Add some plants, flowers, or even a small garden to make it feel like an outdoor room. You can also install outdoor lighting or a ceiling fan to make it more comfortable in warmer weather.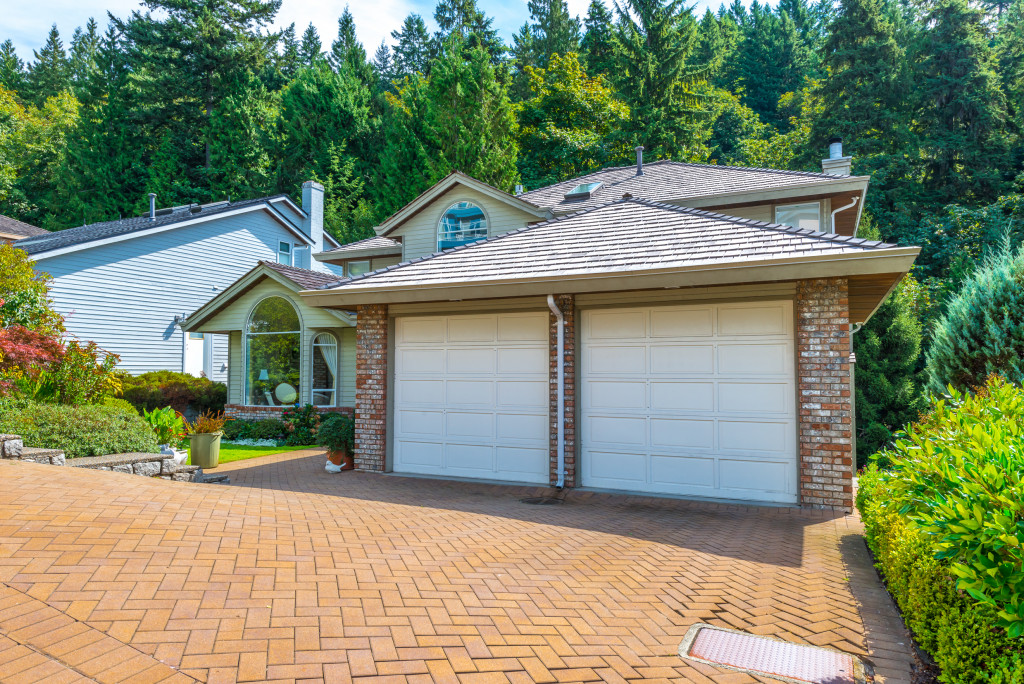 Install safety rails by the pool.
When it comes to pools, safety is always a top priority. One of the best ways to ensure that your pool is safe for your family is to install safety rails. These rails provide a stable surface for people to hold onto when getting in and out of the pool, and they can also help prevent accidental falls. Safety rails are especially important for young children who may not be able to swim or may not be familiar with the pool. Installing these rails can help keep your child safe and reduce the risk of accidental drowning.
But aside from safety, railings can also enhance the aesthetic appeal of your outdoors. There are a variety of different styles and materials to choose from, so you can find the perfect look to complement your home. Whether you want something classic or modern, there's a style of railing that will suit your needs.
Get creative in the garden.
Once you have all of the physical elements in place, it's time to focus on the finishing touches that will make your outdoor space truly special. Don't forget about the power of plants! Plants can provide both beauty and function in your outdoor space, and they're relatively inexpensive compared to other landscape features.
If you're not sure what kind of plants to choose, there are a few things to keep in mind. Consider the climate in your area, as well as the amount of sun and shade that your outdoor space gets. You'll also want to think about the soil type and whether you need to add any amendments, such as fertilizer or mulch. Once you have a general idea of what you need, head to your local nursery or gardening center to choose the perfect plants for your space.
Don't forget that container gardens are a great option for small spaces. You can plant anything from herbs and vegetables to flowers and shrubs in containers, and they'll add both color and life to your outdoor space.
Creating an outdoor oasis for your family doesn't have to be expensive or time-consuming. With some planning and some elbow grease, you can transform your yard into the perfect place to relax and enjoy the outdoors.