With everyone overwhelmed during the weekday, game nights are a must for the family. It creates long-lasting memories for the kids and brings another level of quality time.
You should set a rule to lessen the screen time at a specific time of the weekend and make all of them participate. Not only will you be playing a game, but it may also deepen your relationship with your kids. You can take the opportunity to ask your children how they are, how they're coping with school, and just life in general.
If you think your kids are too old or too young to do something like this, there are games suited for all ages, whether kids, teens, or young adults.
Why Incorporate A Game Night?
Besides making good memories and additional quality time as a family, you will be teaching your kids other values that will matter in the long run, like the value of teamwork, being resourceful and ready, and being gracious in defeat.
Challenging games also sharpen their minds and boost their way of communication. It can also be a timeout for them, a chance to be physically and mentally active without gadgets and tech.
Choose the Perfect Time for Everyone
Many people often use the term game night, but you don't have to set it at night like what films portray these days: a family huddled over a board game at seven in the evening.
Your game night depends on you and your family. When's the best time for everyone? If you want to start a tradition, you better stick to a schedule. You can set it after lunch or in the afternoon under the sun or have it indoors when it gets dark.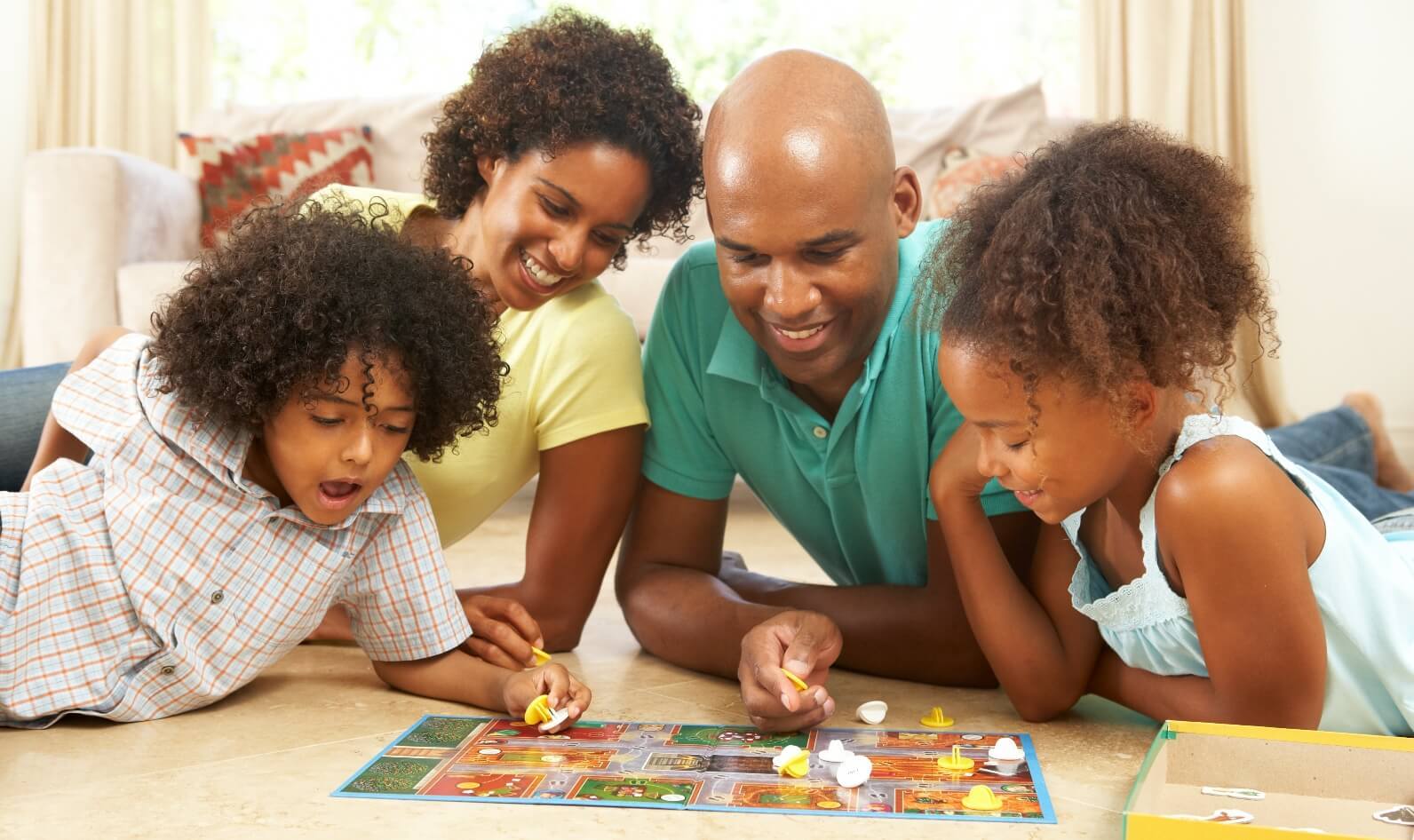 Surrender the Tech
Cellphones and other gadgets can disturb everyone during a perfect game night. They won't be focused and will be checking social media or talking to their friends.
You can give them a heads-up before your game, so they can finish things that might be due for school. They can also put their phones on silent if they wish to keep them in their room. Count television under tech. This isn't a movie night; enjoy the game with your family.
Choose the Perfect Game
It is better if you plan the game so you can save time preparing for it. Choose between a sport, a board game, or both! You can even prepare two of each as a backup if something goes wrong or the other family members aren't feeling it.
If you have a large backyard, why not try a bit of outdoor time? Sports or any physical game is perfect, especially if you've had a bit of landscaping done. This is a good form of exercise, and you're getting a well-deserved break from working all week long. A Nerf gun or a balloon fight with the family is also so much fun if you aren't a fan of sports!
Meanwhile, board games can boost your child's interpersonal skills, cognitive abilities, and confidence. Some popular board games include Twister, Scrabble, Jenga, UNO, and Pie Face.
You can also play something else that you have made up or something inspired by television shows like "Minute to Win It," "20 Questions," "What's in the Bag," "LEGO Masters," and so much more. You can also get a lot of ideas on the Internet.
Focus on the Game
Even without phones, sometimes our mind wanders around with our long list of chores, defeating the purpose of a game night. You need to put all those thoughts away until the game's over. Be sure that you also participate with the time you have set aside for the game. This can be an enjoyable and relaxing experience for you.
Aside from putting your attention, you also need to be patient with your family. It might not go as planned as you imagined it; there will also be a few arguments here and there. This is the perfect time to teach them how to handle those certain emotions if such things happen.
Prepare Snacks
One way to lure your kids into participating is to prepare tasty snacks and refreshments. Set them on the table. You can have finger foods, baked goodies, fresh lemonade, or anything to keep them satiated while you're playing.
Be Prepared Ahead of Time
When creating a tradition, it can be easy to forget it. But be sure that you're already planning for the weeks ahead after the first one. It doesn't have to be every week; you can alternate it or postpone it when you have an appointment that weekend. You can even let your kids plan the whole thing to feel that they are a part of a committee and that they aren't just participants.
Game night doesn't always have to be at night as long as you have fun with the family and remember that you're doing it for the memories, educational value, and enjoyment.