A light and airy seaside house provides a relaxing link between the inside and outside. A stunning, well-chosen mix of natural materials, stretches of glass, and a neutral spectrum of whites is all that is required to create a vast seaside sanctuary. Coastal style has been one of the most prominent design trends in the last five years. This design inspires thoughts of lengthy summer vacations and soothing seaside breezes, expressing our appreciation for the beauty we find in our coastal marine settings – regardless of where you stay.
If you associate seaside design with anchors, blue and white 'errthang, white shiplap boards, and seashells atop seashells, we completely understand. And, despite the name, you'd assume that's precisely what it involves, but that's more characteristic of nautical décor. Coastal is something completely different, and although the two share certain aspects, coastal is much less ostentatious and tacky.
So, where should the line be drawn? Here's what's going on:
It's Not Nautical
It's also not the same as Mediterranean or tropical. Coastal means "beachy" in the most basic sense. It's intended to convey the summery vibe of the beach through the use of natural sunlight, soft colors, and a minimalist style. It's something that helps your home look like it's summer all year. "A coastal room draws its inspiration from the native habitat with everything from color scheme to materials used," says Will Taylor, creator of Dream Decor and Bright Bazaar blogger. "Jute textures, earth tones, layered blues, sharp creams, striping, and airy fabric furnishings are typical."
Let There be Plenty of Light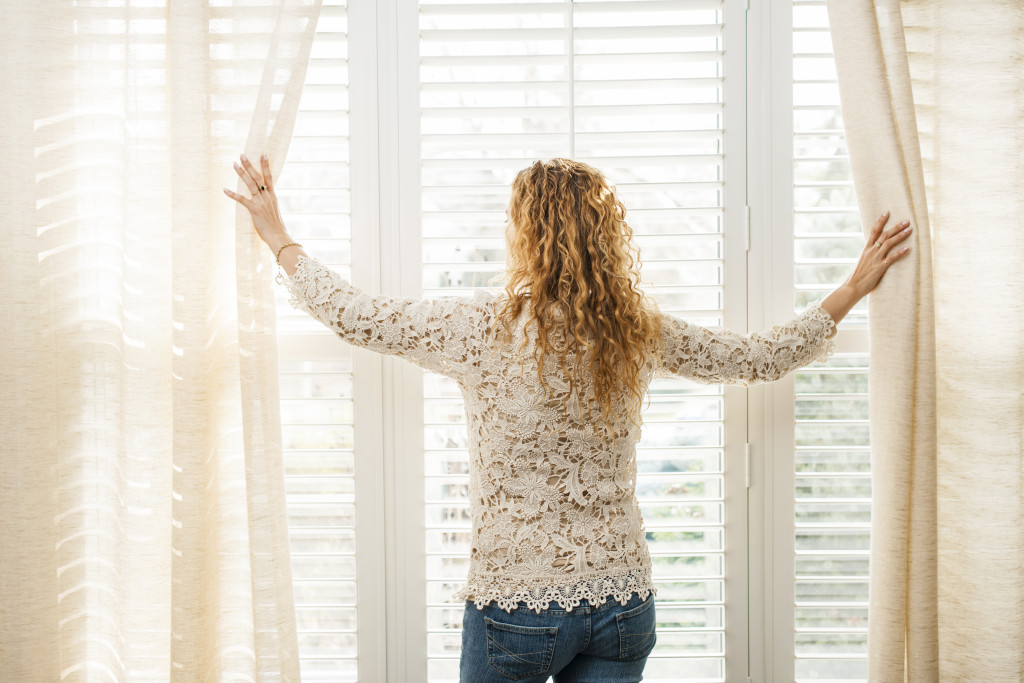 If you only have one item inside a seaside house, there should be plenty of light. Interiors should never seem claustrophobic or dark but relatively bright, open, and airy. Huge windows, glass walls, and skylights are essential for creating the illusion of no separation between inside and outside. Window treatments are likewise kept to a minimum.
Natural light is always preferable to artificial light in the house. It bathes your space in a rich, full-spectrum color that fluorescent fixtures can only dream of replicating, and it boosts your body's serotonin levels, which make you feel happy. Best of all, ambient daylight will not be charged to your electricity bill at the end of the month. It's completely free. Many houses were not designed to take advantage of natural light. There are a few renovation tasks you can undertake to boost interior natural light substantially.
Neutral Colors are the Best
Coastal design often combines numerous natural elements to produce a calm, effortless feel. This is reflected in the furniture, usually constructed of wicker, bamboo, or light, worn woods and textiles. Rugs are often made of straw, seagrass, or jute, and basic fabrics are lackluster. Natural materials or airy, billowy textiles, such as sheer curtain panels, will predominate over metallics and flamboyant textures. Although wood is often used, it is typically white-washed or a blonde birch or ash.
Using neutral paint enables you to alter the general design of your space without having to repaint it. A grey wall, for example, looks excellent with black furnishings and red accessories. When you feel the style is out of date, you may replace the furniture with brownish color pieces and add burgundy accessories. Neutral colors provide a blank slate that may be styled in virtually any way.
Neutrals also offer you more flexibility since you are not restricted to a specific color palette. Neutrals go well with a broad range of colors. Purchasing new furniture and accent items is a snap since your neutral wall goes with almost any color. Neutral paint colors enable you to personalize any space to your liking.
It's not like you're going to decorate with antlers or contemporary, geometric accents if you're designing for the shore, so it's pretty OK to include a few coastal elements, such as seashells, glass containers, or weaved hampers. Still, the trick is not to go crazy. Clutter is a big no-no since you want it to seem comfortable and natural, not tacky and overdone. You can't go wrong if you simplify things.
The goal is to avoid anything overly clichéd. Avoid using anchor printing, "beach this way" banners, and other similar items. Instead, go to the seaside for inspiration: a selection of azure glass vases and bottles on a campfire hearth or a traditional white and blue striped pattern to give dramatic visual appeal to a staircase or corridor. These ideas will ensure that you achieve your coastal dreamhouse wherever you live.