The COVID-19 crisis has impacted various industries. But nothing is more affected than the health sector. The challenge is to curb the novel coronavirus spread, provide patients with medical treatments, and roll out vaccinations.
But as more and more patients get saturated in medical facilities, one trend has arisen during the pandemic. The trend now is to bring healthcare into the patients' homes. This approach helps patients not to delay getting health care without facing the health risks outdoors. Thanks to modernization and technological advancement, this approach has become plausible!
Let's take a look at some healthcare trends during the pandemic. Keep reading to learn how the health sector brings health care into every home.
The Rise of Telehealth
Telehealth encompasses the remote diagnosis and treatments of patients using digital communication and technology. It has evolved to include a vast array of digital services. These include remote patient monitoring (RPM), medication dispense, and the digital use of insurance.
Virtual health care has become such a viable solution amid the pandemic. As stay-at-home orders and restricted movements are still implemented, it's better for patients to get treated at home. Home isolation is the key, particularly if you get infected with COVID-19. Unless you have worse health conditions, you don't need to get treated in a medical facility.
Home Healthcare Services
Home healthcare services have long been in the health industry. But these services have soared as expected during the pandemic. In fact, it has become the fastest-growing health sector.  It offers a wide range of services, primarily the treatments of an illness or injury. But it also includes supportive services like physical therapy, occupational therapy, and skilled nursing. Even home health aides like bathing, preparing meals, and doing the laundry fall under this category.
As medical facilities find it challenging to treat patients in a pandemic, home care agencies must intervene and provide care to a growing number of patients. It makes sense that many patients prefer to receive healthcare services at home. You'd rather take this option instead of going to a hospital or medical facility. That way, you will be safe and protected from the threat of coronavirus.
Turning Assisted Facilities into Homes
Many home care agencies provide patients with assisted facilities where they are taken care of. Instead of receiving care at home, some families prefer to put their loved ones in a facility. This is because nurses and health professionals are there to assist them every day. This setup is especially true for older people needing consistent and reliable health care.
But the challenge now is for home care agencies to turn their assisted living centers into homes. You want to ensure your loved one receives great accommodation, personalized care, consistent support services, and a caring community.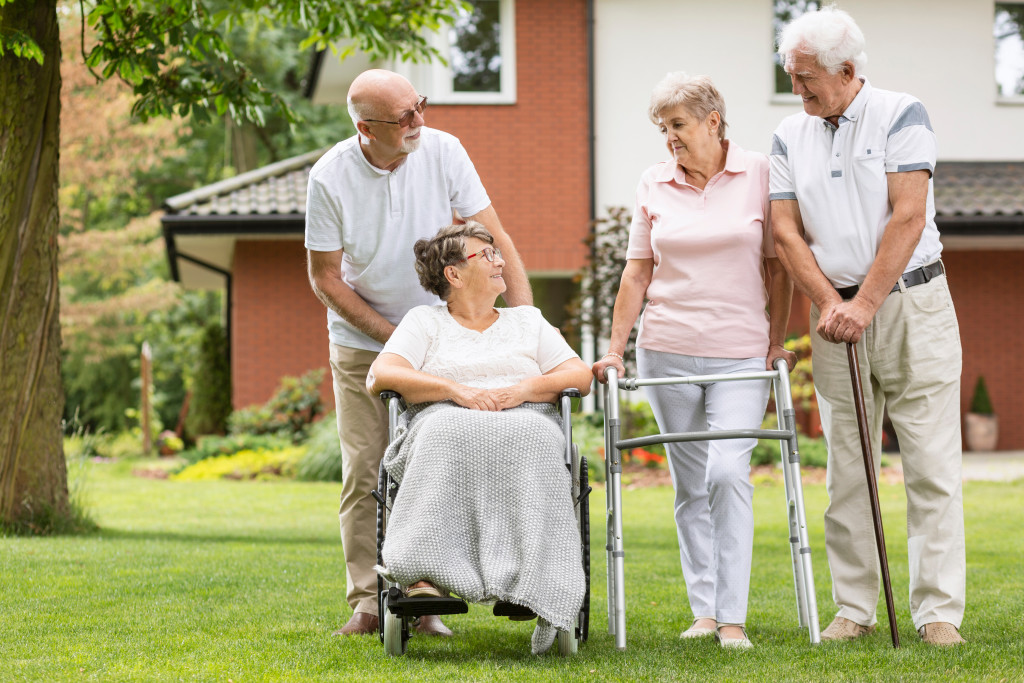 Personalized Care
Health care has come a long way in recent times. But due to the pandemic, there is now a call for personalized care in the industry. This is more than just providing medical advice, undertaking diagnosis, and performing medical treatments as necessary.
Today, health care is about providing medical care to every patient with a human touch. In fact, patients claimed that an 'ideal health care' has a human touch. As a patient, you want your doctor and health professionals to treat you like a family member. You want them to treat you with genuine care and compassion.
Community-based Care
The COVID-pandemic has shifted from self-care to community care. While taking caring for oneself is encouraged, the health sector calls for everyone to help in caring for the community. While the collaborative initiatives start from the top officials, everyone has a role in the community.
One good example is how neighborhood nursing conduct health-related activities during the pandemic. These include providing proper nutrition, handing up vitamins for free, conducting pandemic awareness education, and rolling out vaccines.
Another example is DispatchHealth, where it endeavors to bring healthcare into your door. This platform is an on-demand home health care delivery. It is meant to address your healthcare needs and those who struggle to get access to health care. If you are sick needing doctors to visit you, you can use this platform.
There's no denying how the COVID-19 crisis has impacted the health sector. But despite all the challenges, the industry finds ways to cope with the pandemic situation. Thanks to telehealth, home healthcare services, personalized care, assisted facilities, and community-based care! All these help the health sector cater to the needs of people by ultimately bringing health care into their homes.