Two years ago, the COVID-19 pandemic forced the world to a halt. Along with the health crisis came the economic breakdown that most people suffered from. But as 2021 comes to a close, the world is starting to get back on its feet. And with it comes your chance to get back the financial loss you've endured due to the COVID-19.
As many have realized during the COVID-19 lockdowns, your hobbies can be an alternative source of income if you put your mind to it. With hobby and DIY retail e-commerce revenue predicted to steadily increase and reach $91.9 billion by 2024, turning your hobbies into businesses is undoubtedly starting to become enticing.
With that in mind, here are the three main profitable hobbies that you can turn into money-generating businesses in 2022 and five more bonus hobby-related business ideas you can try.
1. Writing
Imagine getting paid for sharing your opinion. If you're a fan of writing, there are many ways to monetize your passion. You can build your platform and share your ideas about a particular niche. You can write travel blogs and enjoy a year-long vacation as you earn.
You can write fanfictions and get paid by devoted fans. The cyberworld is full to the brim with fandoms that have fans who are willing to spend everything they have to relive and continue the stories they used to love.
Renting out your skills is also a profitable option. You can work as a freelancer and look for Upwork or Fiverr listings online. There are even companies that are using social media to recruit. Join these writing groups and look for people offering job posts for vlogs scriptwriting, social media handling, and speech writing.
You can also go more corporate and join SEO writing companies, marketing firms, and home-based fiction-editor businesses.
2. Gaming
Who doesn't enjoy getting rich by playing games? Since the gaming industry is growing at an incredible pace, multiple financial opportunities are popping everywhere.
The most common and exciting way to earn is, of course, by playing and live streaming. You can easily monetize your skills with ads, donations, and subscriptions via Twitch or YouTube.
If your talent in writing is on par with your gaming skills, you can also become an e-sports journalist or make video game guides and walkthroughs. Hosting gaming podcasts is also a great option if you have excellent social skills.
And most importantly, if you're excellent at gaming, you can join tournaments and win large prizes. Becoming more popular through these global tournaments can also open more doors for you, like paid beta version testing, selling groomed accounts and rare digital items, and getting chosen as a national athlete. Yes, they do that now.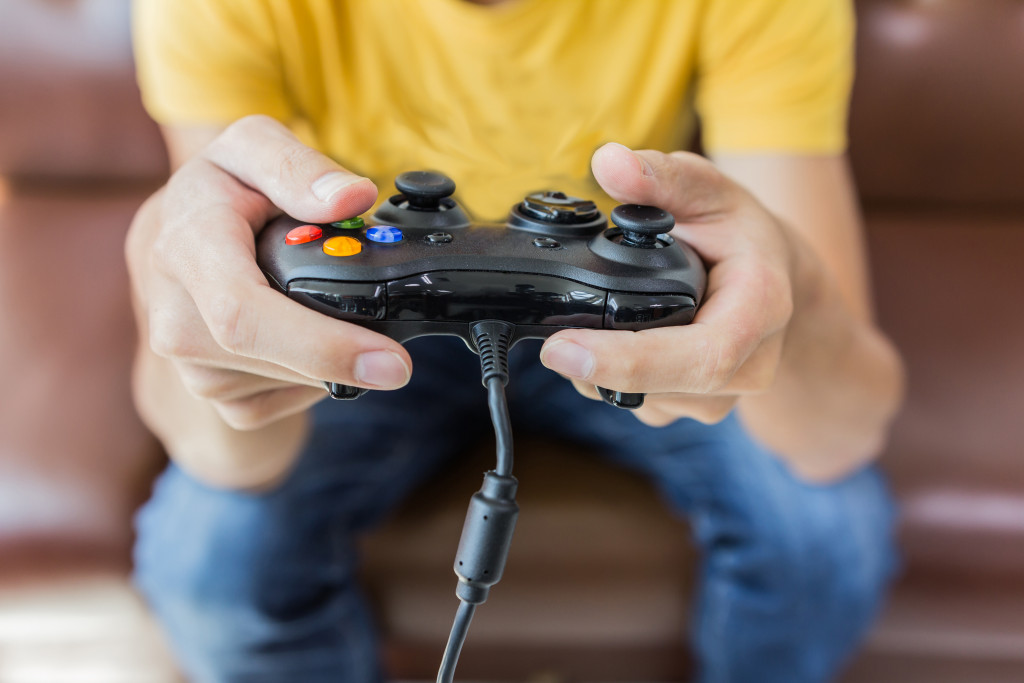 3. Auto Restoration
Nothing screams hobbyist more than restoring a car to its glory days. Rebuilding cars and motorcycles is a timeless hobby. And most of the people doing it are willing to spend a lot. That's where you come in.
If you enjoy restoring classics and modifying modern automobiles, then you're most probably already in online and physical groups where you can discuss and show off your creations proudly. That means you already have your target market and the means to sell to them. What you have to look for is the product that you'd be selling.
Now, you can either sell materials and equipment you know every car restorer uses, or you can sell the actual cars you've restored. You can even offer your services.
For selling materials and equipment, keep in mind that getting the right wholesaler is the most vital aspect you have to consider. Online automotive parts and hardware wholesalers like Banner Solutions offer cheaper packages to ensure higher profit margins for you.
When it comes to selling your restored pieces, there are multiple online auction sites that you can check out or you can even conduct your own auctions in the online groups you're a part of.
If you choose to offer your services, then your target market should be focused on newbies, people with less time on their hands, and older restoration loyalists who don't have the vigor they'd need to work on their cars themselves.
Bonus Suggestions
You can also try your luck in these fields if you're interested in them:
Horticulture: You can either grow and sell or focus on retailing field-related products
Cooking: Cooking vlogs are taking live-streaming sites by storm. Once you've built your online presence, you can focus on further monetization by creating your own online and physical shops.
Graphic Design: Get paid for your art. You can create and sell templates, conduct seminars and workshops, sell customized branding packages, design and market fonts, or become a design consultant.
DIY Crafting: With crafting, there are many options to earn. You can sell your crafts, sell parts for crafting and teach the skill. You can use social media to market and prepare to go big once you go viral.
Teaching: There will always be a market for any skill you can think of. Multiple Asian countries are looking for online English teachers. Many platforms can help you earn while sharing your drawing and painting techniques. Since every skill and hobby you can think of can be taught to others, you can earn from any of them.
The era of miserable employments and unhappy careers is long gone. Just remember to be creative and consistent. With resilience and meticulous planning, you can reach your dreams. Never forget, the goal is to enjoy what you're doing and earn as you want.