You want your house to look and feel expensive. But like many people, you don't exactly have the money for that. Don't worry. There are many things you can do to spruce up your rooms and make them look more elegant without spending thousands of dollars. Sometimes, all it takes is a little bit of creativity and resourcefulness to transform your house into a gorgeous space.
Display Antique Furniture
Contrary to what many believe, some stores sell affordable antique furniture in San Diego or other cities. You may even want to look around your grandparents' homes. Maybe you can cop an antique mirror, photo frame, or knick-knacks from their younger years. There's nothing like a piece of antique furniture to add character and history to a room. Visit flea markets on a weekend. There are a lot of great antique-looking pieces there that can update your room.
Install a Variety of Light Sources
Don't you know how the right light sources can transform a room? Layer your light sources by buying different chandeliers, lamp bases, and lampshades. You don't have to purchase thousands of dollars' worth of lighting fixture. You can get great pieces from a lot of thrift stores. For example, install a pendant light instead of a traditional table lamp. You can also invest in scented candles and place them on reflective containers.
Look for Curvy Items
If you want a room to look elegant, you can't pour your money into furniture and design elements that all have straight and clean lines. The room will look flat. Instead, look for a sofa with a curvy armrest. Mix a combination of different shapes and sizes to make the room more interesting. You can get these curves from accessories, furniture legs, mirrors, lamps, photo frames, etc.
Invest in Window Treatments
It may be tempting to go for window blinds because they require less maintenance and are cheaper. But if you want to make your room look absolutely elegant and beautiful, custom-made curtains are the only option. They make a room look bespoke. They add elegance and value to a room.
Upgrade Your Entryway
Your front door is the first thing that people will notice about your home. You can upgrade it with fresh paint or varnish. You can put flowers in pots or a wreath and place them along the entryway. Simple touches will go a long way toward sprucing up the front of your home.
Go for Neutral Colors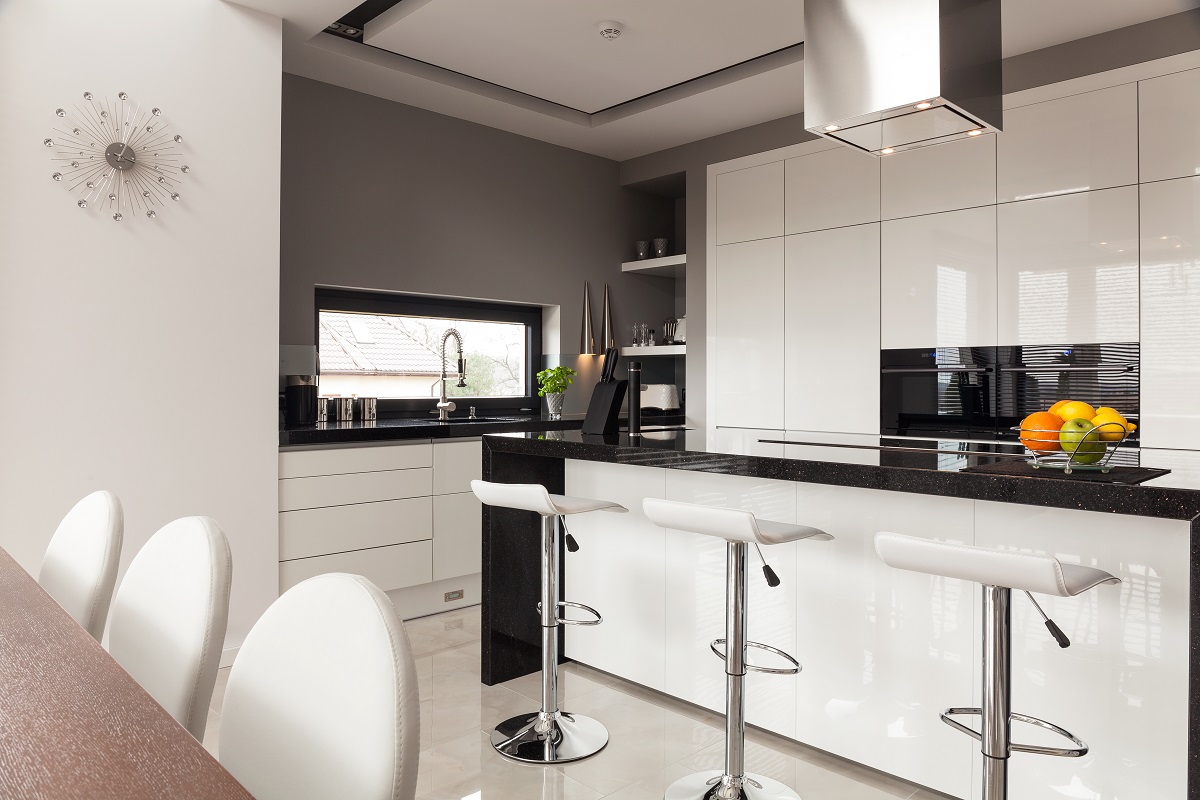 The rooms in your house will feel smaller and cramped if you have dark walls. Paint the walls with neutral colors such as taupe, white, off-white, and light gray. You should opt for one color scheme with just a pop of color for the sofa or a painting, for example. Earth-toned colors always look the most elegant for a room. You can add a $5,000 value to your home if you use neutral colors.
Don't be afraid to mix things up. You can mix antique pieces with newer ones. That will create a kind of retro-chic vibe for the room. You can experiment with different settings and layouts until you find the right one for your home.