As a homeowner, you always want your house to look its best. Whether you're planning to sell or want to improve your home's curb appeal, making some strategic interior changes can go a long way. But where do you start?
There are a few key things to keep in mind when improving your house interior. First, you want to focus on the areas that have the biggest impact. This means tackling things like paint colors, flooring, and furniture pieces first. You also want to ensure that your changes are in line with current trends. Not only will this help your home look its best, but it will also ensure that your changes have the greatest resale value down the line.
Finally, you want to be mindful of your budget. It's easy to get carried away when making improvements to your home, but it's essential to stick to a budget you're comfortable with. With that in mind, let's look at some of the best ways to improve your house interior without breaking the bank.
Paint Colors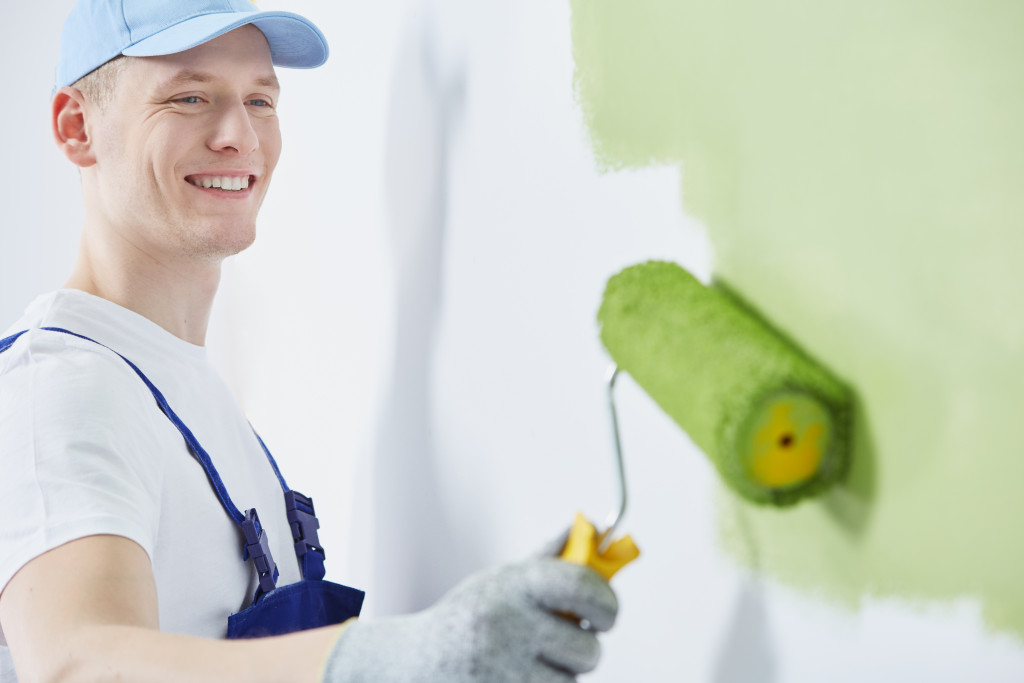 One of the quickest and easiest ways to change the look of your house is with a fresh coat of paint. When choosing paint colors, it's essential to consider both the overall tone you want for your home and the specific rooms you'll be painting. For instance, if you're looking for a more calming atmosphere in your bedroom, stick with lighter colors like blues and greens. On the other hand, if you want your kitchen to feel more vibrant and inviting, opt for brighter colors like yellows and oranges.
However, it's essential to remember that not all walls are created equal. If you're painting a room with high ceilings, for example, you'll want to use a darker color to make the room feel cozier. And if you have small children or pets, it might be a good idea to choose a paint color that's easy to clean.
If you're on a budget, you can always DIY your painting project by buying a few cans and doing it yourself. However, if you're not comfortable with painting or want a more professional finish, you can also hire someone to professionally paint your interiors. This is generally more expensive, but it's also a good way to ensure that the job is done right.
Flooring
Another great way to change up the look of your house is by swapping out old flooring for new. If you have hardwood floors throughout most of your home, consider adding an accent rug or two in key areas. This can add color and texture to any room without breaking the bank. If you have carpeting that's seen better days, now is also a good time to replace it with something new.
If you're looking for affordable flooring that will still make a big impact, consider vinyl flooring. Vinyl is available in various colors and styles, so you're sure to find something that suits your needs. Another great option is laminate flooring. Laminate flooring is also affordable and comes in various styles, making it a great choice for any room in your home.
If you're willing to spend a little more money, you can also choose hardwood or tile flooring. Both options are durable and will last for years with proper care. However, they do require more maintenance than vinyl or laminate flooring, so keep that in mind if you're not someone who likes to clean often.
Finally, consider installing a concrete floor if you want to make a statement. Concrete floors are becoming increasingly popular due to their unique look and durability. However, they can be expensive to install, so make sure you have enough money saved up before making this kind of investment.
Furniture Pieces
If you're looking for a more drastic change, swapping old furniture pieces for new ones can do the trick. When choosing furniture, keep both function and aesthetics in mind. For instance, if you need a new coffee table for your living room, opt for one with both storage and style. That way, you can declutter your space while still having a chic piece of furniture as part of your decor.
When shopping for new furniture pieces, compare prices from multiple stores before making a purchase. You may be surprised at how much money you can save by doing a little bit of research ahead of time. Don't forget to determine what size furniture you need before you start shopping, as this will ensure that you don't end up with something too big or too small for your space. If you're tight on cash, consider shopping at secondhand stores or online marketplaces. You can often find great deals on gently used furniture that's still in good condition.
Making improvements to your house interior doesn't have to be expensive or time-consuming—sometimes all it takes is a fresh coat of paint or some new furniture pieces to completely change the look and feel of any room in your home. Keep these tips in mind next time you're looking for ways to spruce up your space!