You only have one body, and you are responsible for keeping it in good shape. Neglecting its needs can lead to various health issues. Nonetheless, there are so many ways for you to build a strong physique.
Everyone is busy in life, but you cannot use that as an excuse. It is best to keep your body healthy to achieve a good quality of life. Here's how you can do that.
Staying Fit and Healthy
Are you a gym buddy, but this pandemic has stopped you from going? You don't have to worry. You can still do your fitness routine at home. It is essential to stay active. Otherwise, you'll start facing troubles within and outside your body.
Being stuck at home and not being able to go to the gym is not a problem. It can be tough to maintain your fitness goals at home. You may even experience struggles on how to stay on track for your fitness goals. But it's only a matter of discipline.
Below are some ideas on how to stay fit at home:
Walking: This activity is free and easy. You can do it inside your home or in your backyard. If you decide to stroll outside your area, make sure to follow safety protocols. A 30-minute walk is enough to improve your fitness levels. You don't need to do strong sets of activities to stay healthy.
Dancing: You don't need to become a dancer to do this. Doing this for at least 10-15 minutes, twice or thrice a day, can already benefit you. People of any age can enjoy this activity. In return, their physical and mental health will improve as well.
Skipping rope: You can dig in for an old skip rope. This activity is already an old folk, but it is effective in burning calories. Aside from that, you can also build muscles in the long run. You can start skipping for at least one minute per day, then gradually increase.
Squats: You can perform this exercise in various ways, like basic or back squats. It targets both the upper and lower body. Be sure to lower your body to the level that you are still comfortable going. You can start doing three sets of 12-15 reps for one type.
Play with your kids: Spending some time with your kids can also serve as your workout. Games like catch or tag or ball pass can help you exercise and enjoy with them as well. Your children also need to stay active to keep themselves strong and healthy.
If you worry about the exercise tools, you can improvise them. You may try the following:
Water bottles, water jugs, and packets of rice as weights
Tied pantyhose, robe ties, nylons, and towels as resistance bands
Paper plates on carpets or washcloths on wood as gliding discs
A chair for squats and leg raises
A countertop for push-ups
The stairs as your alternative to a cardio machine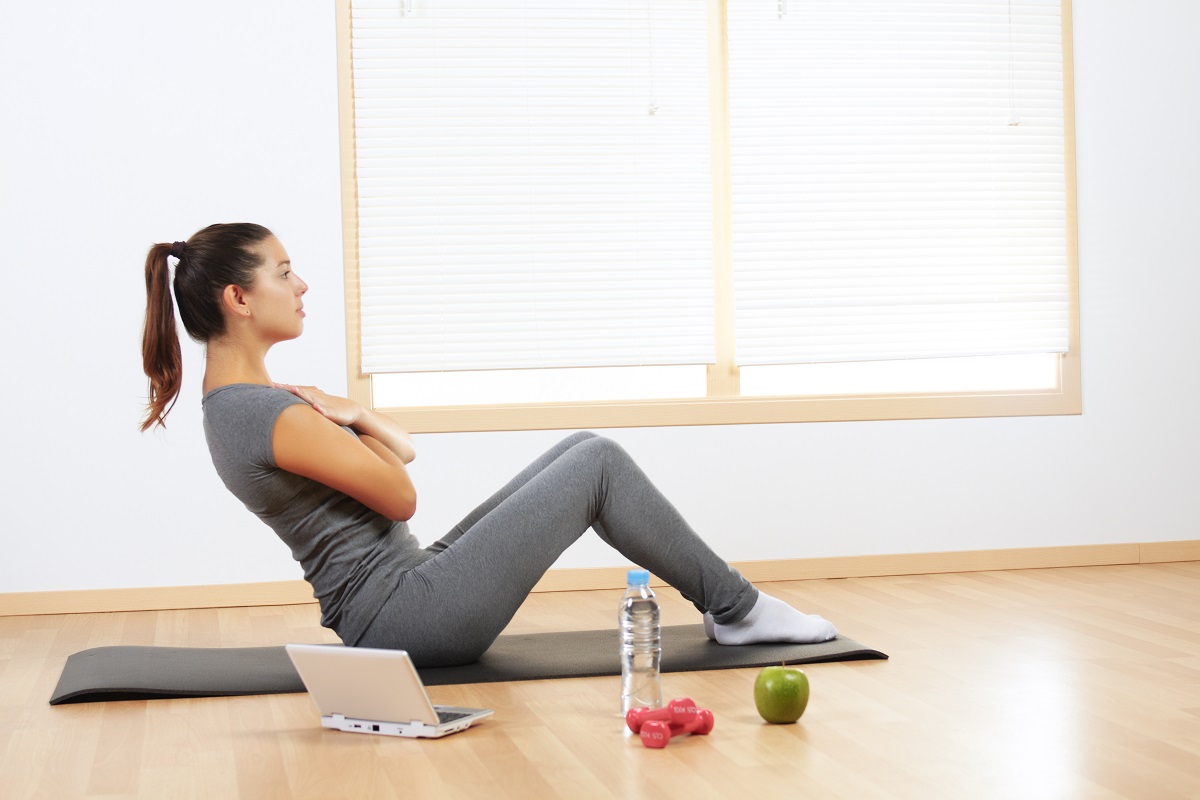 There are so many more items that you can use at home for your workout. You only need to be creative. Now that you may not access a gym, it is best to continue exercising at home.
Fitness Trainers
The knowledge you have about your fitness may not be enough. That is why some people still opt for the help of fitness trainers. You can still work with them. Many of these trainers are offering online services.
But you have to make sure that you will choose a trainer with excellent background. It's best to consult a trainer who can provide programs matching your health needs. It has to be someone who continues to enhance their knowledge about fitness and health.
Nowadays, trainers can get certified by taking NASM continuing education programs. These courses will help them to carry on with learning and improving their skills. These courses will also keep them updated. This way, they can provide their clients newer sets of fitness programs.
The Essence of Good Health
You are in charge of keeping your body working. A basic workout can help you achieve excellent health conditions. It is necessary to maintain an active lifestyle. This way, you are preventing chronic diseases and long-term illnesses.
Exercise can help you feel good about yourself. It can enhance your self-esteem and self-image. Aside from that, you are helping yourself live the best quality of life. No one can do that aside from you.
Conclusion
You don't have to be alone in your fitness journey. You can ask your family members to join you. Isn't it better to achieve your fitness goals with your loved ones? You are all enjoying the quality time while reaching the same health goals. The best thing about this is that you'll get to spend more time together. You are making good memories while staying healthy and fit.