The pandemic will have lasting impacts on everyday life even after most of the world's population has been vaccinated against COVID-19. The pandemic changed all aspects of life, including the way people work or study, interact with others, consume media, shop, and, of course, eat.
In the past year, as people spend their days indoors, many have rediscovered a love for cooking. The kitchen came alive as families tried out trendy new recipes or made their favorite comfort food.
The sudden increased use of home kitchens in the past year is already influencing interior design trends.
Hygiene Receives Priority Status
The pandemic emphasized the need to follow basic health and safety protocols, including proper handwashing and disinfecting. Because of COVID-19, more people are aware of how viruses and bacteria spread. It seems to have improved how they approach hygiene practices outdoors and at home.
Many households want to protect themselves and their loved ones from infectious diseases, reflecting kitchen design trends in 2021 and beyond. There will be more areas dedicated to cleanliness, such as a mudroom or a hand washing station.
Already, there has been an increased interest in antimicrobial surface coatings and materials that can kill pathogens on contact. Copper is a metal that has been proven to eliminate most germs, including SARS-CoV-2, within mere minutes or hours. There are faucets, sinks, towel bars and rings, and doorknobs made of copper.
Homeowners are also looking for materials that are easy to wipe clean. People prefer non-porous surfaces like metal and glass, which can be easily disinfected, for countertops. For the same reason, gas stoves are losing popularity as consumers turn to electric stovetops that are easier to clean.
Out is In
Trends have been moving toward more natural aesthetics for years. Plants have been popular indoor design elements. Sunlight is also prioritized over artificial lighting in the daytime. In the post-pandemic world, the line between indoors and outdoors will further blur.
The kitchen will have more natural elements. It will likely be more open to improve ventilation and to warm up the space with sunlight. Many homeowners may also incorporate more natural materials such as timber cladding into the design of the kitchen and the house. Wood inspires relaxation.
There will also be even more indoor plants. In the kitchen, people will try to propagate and grow their fresh herbs and vegetables for easy access to healthy food options.
A Liveable Kitchen Space
The kitchen went multi-function in the past year. Members of the household need spaces to work or study from home. The kitchen, with its chairs and tables, also turned into a place to be productive.
Many households also used the kitchen as a space to bond. The children were involved in cooking and baking. As a family, they chatted while eating their meals together.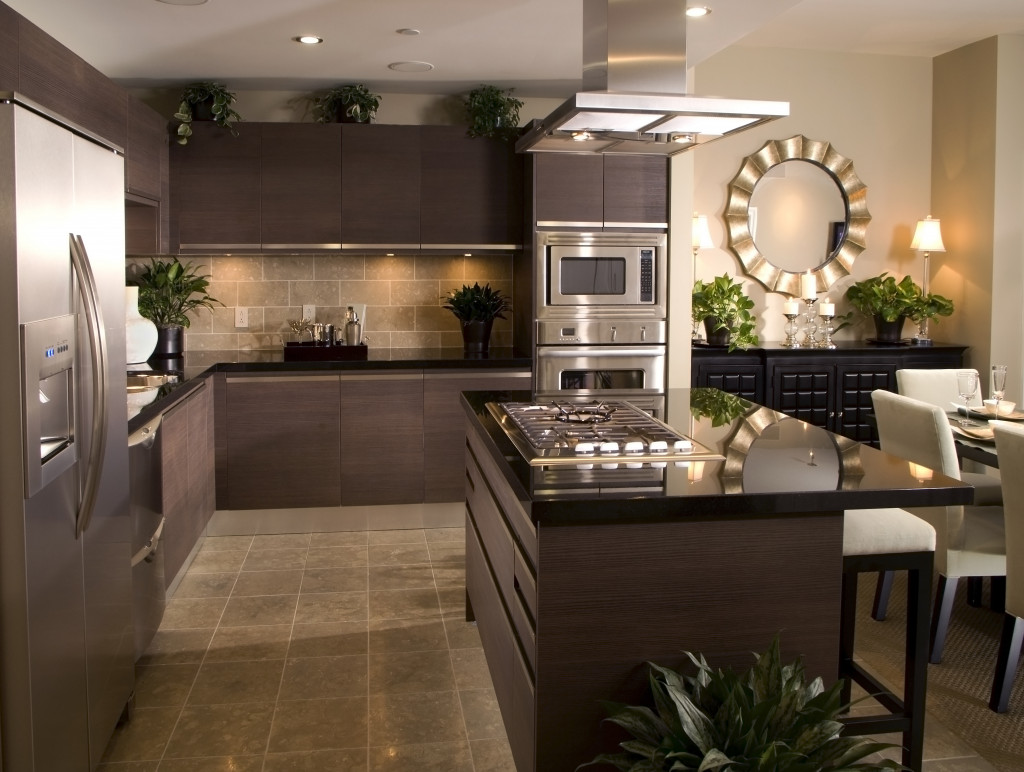 There is a need for a kitchen where people can sit down and hang out with or without food. The furniture and decor will be less utilitarian. Instead of pristine and perfect, people will focus on making good memories over good food.
More Electronic Kitchen Helpers
The Internet of Things (IoT) is the future. Many Australian households now use voice assistants such as Amazon's Alexa and Google Assistant. People will likely acquire more connected technology for their homes.
Alexa and Google Assistant have proven that they can make kitchen activities easier and better for homeowners. They can play music, dictate recipes, and take orders for pantry supplies.
More IoT appliances are regularly being introduced to the market. Modern refrigerators, ovens, air fryers, coffeemakers, dishwashers, thermostats, and other electronic devices have become smarter. Homeowners can control them using smartphones, tablets, or voice commands through digital assistants. They can also learn preferences and adjust their own settings automatically. Moreover, they can track usage and energy consumption which can lead to money savings later on.
For example, thermostats can be programmed to increase or decrease heating and cooling throughout the day. It guarantees that members of the household always feel comfortable without constantly adjusting the indoor temperature.
IoT appliances will make kitchen activities more enjoyable in the future.
The pandemic will leave a mark on every person's life. It will likely take a long time before its impacts will disappear completely. For years after the pandemic, people will see the effects of the global crisis in many facets of life, including in how houses are designed. The kitchen, which has received the spotlight over the past year, will undergo a post-pandemic transformation.