Since the pandemic started, the phrase "stay home, stay safe" has been commonly used. Yet, it leads us to the question, "Does staying at home really ensure your safety?" The quick answer is, it depends.
If you have a healthy home, then you are somehow assured that you are protected from diseases.
What is a healthy home?
The National Center for Healthy Housing lists the principles that define a healthy home. It states that a healthy home must be dry, clean, and pest-free. It also mentions that a healthy home must be well-ventilated, contaminant-free, and well-maintained.
A contaminant-free home is a home that is free from lead that comes from toxic paints. Toxic substances that must be eliminated from the home also include pesticides and tobacco smoke. The center states that secondhand tobacco smoke is more dangerous indoors than outside.
A healthy home must also be thermally controlled, accessible, and affordable. To further elaborate the concept of a thermally controlled home, your home must be able to shelter and protect you against an excessive amount of temperature.
An accessible home means that it has all the modifications and designs needed for the home to be accessible for people of all ages and mobility. A home that possesses this trait is crucial to protect your family and yourself from accidents such as trips and falls.
A home is considered unhealthy if it is a cost burden to you. Therefore, a home must be an affordable home. This could be subjective, though, because what may be affordable for some may be costly for others. As a general rule, the center mentions that an affordable home costs less than 30% of your average monthly income.
Maintaining a Healthy Home
Knowing the principles that define a healthy home is crucial to know if your home is safe or not. A healthy home does not only affect your physical health; it can also affect your mental health.
In the case of affordability, for instance, worry and stress will impact your mental health negatively. Therefore, buy a home you can afford. This way, you can manage your income better and focus on things that will make you happy.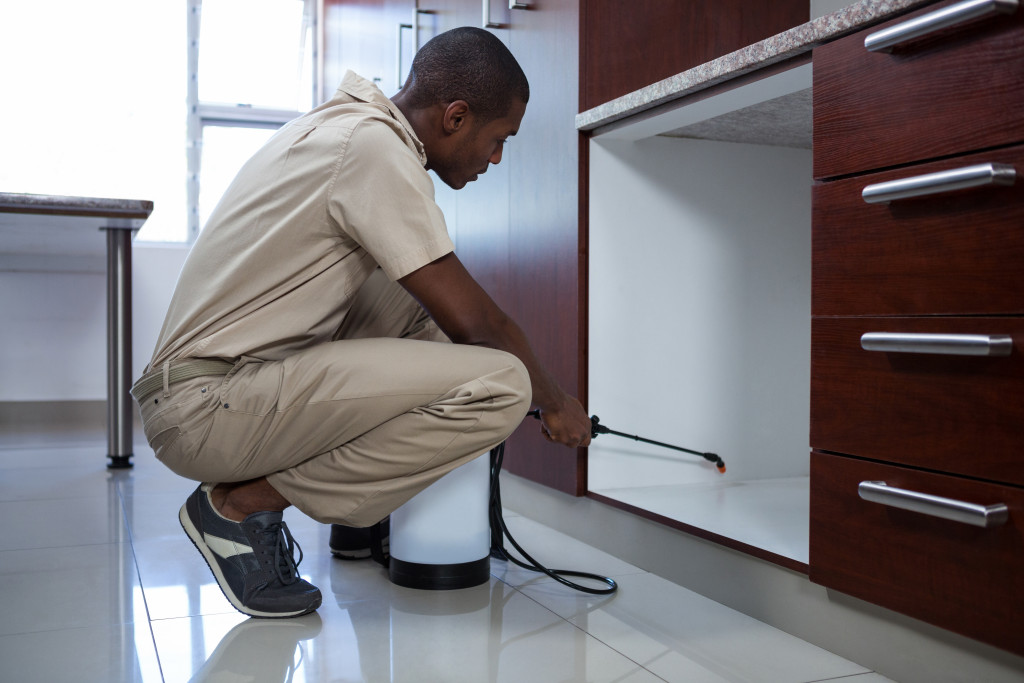 Pests
Going back to the physical aspect, it's important that your home is dry and clean so that pests don't thrive in it. A damp environment is conducive for pests to multiply. The United States Census Bureau found out that the most common pests in US homes are roaches and rodents. In approximately 124 million homes in the US, 14 million reported that they saw roaches and rodents in their home.
These pests are not only hair-raising; they can also potentially bring diseases. Rodents, for instance, may contaminate your food and drinking water and give you leptospirosis. According to the Centers for Disease Control and Prevention, leptospirosis can cause kidney damage, liver failure, and death in worst cases.
To keep your home safe from these rodents, call a rodent control service provider. Some signs can alert you to the presence of these pests. These signs include scampering noises and holes and bite-marks around your home's structure.
Structure
Speaking of structure, it might be pests causing structural problems in your home or those invited into your home due to structural problems. Studies show that roaches like to stay in homes with cracks and sagging roofs.
Therefore, to keep your home healthy, do a monthly maintenance check of your home; if there are structural issues, there are many agencies that can help you fix it if it's too big for you to handle.
Keeping your home free from damage will also ensure that you are protected through different weather changes. A well-maintained home can keep you warm during the winter, dry during typhoons, and cozy during summers.
Hidden Dangers
Some dangers in our home are obvious; others are not. This includes lead which is present in paints in old homes. It was only until 1978 that this kind of toxic paint was banned from use in residential homes.
CDC warns homeowners that these lead-based paints are especially toxic to children. When lead paint cracks and chips away, it can scatter on your house. Your children may accidentally chew or swallow this paint, and this can poison them. Thus, if you know you have a lead-painted home, it's time to make a change.
If you aren't sure, though, don't worry; there are risk assessment agencies that you can contact. After the assessment, these assessors will tell you the next steps to deal with the hazard.
You can still do more things to maintain a healthy home, but the most important step is to have interest and awareness. When you're aware, you're in the right direction towards building a healthier home.