So, you want to start a business. You have a great product in mind that you believe people would want to purchase. However, you do not know how to find the right suppliers and manufacturers who can bring your ideas to life. Well, don't fret. This article will talk about the basics of getting a product made.
Know What You Need
First, do you have a solid idea of your product and what you may need to produce it? Does your product have parts that may need to be sourced separately from different suppliers? Perhaps, you need custom injection molding for products that are harder to find or create. These things will determine the path you would have to take in order to get your product into the market.
The nature of the product you want to manufacture will also inform you of the keywords you will use when doing your research. Determine the terminologies that best describe your product.
Where to Find Possible Suppliers and Manufacturers
Then, when you have a concrete idea of what you want, you can begin the search. Scour the internet for leads. The easiest way to look for manufacturers is to enter a keyword using Google Search. However, there are also free online directories for both domestic and overseas suppliers like ThomasNet, Maker's Row, MFG, Kompass, Alibaba, AliExpress, Oberlo, IndiaMart, and Sourcify.
Many local libraries across the United States offer monthly subscription fees to access manufacturer directories. These directories list down profiles and contact information of manufacturers, wholesalers, and distributors across North America.
Better yet, ask for recommendations. Do not be afraid to contact people in your professional network for leads or you can look for individuals who have had success in the field you want to enter to share their contacts.
Domestic or Overseas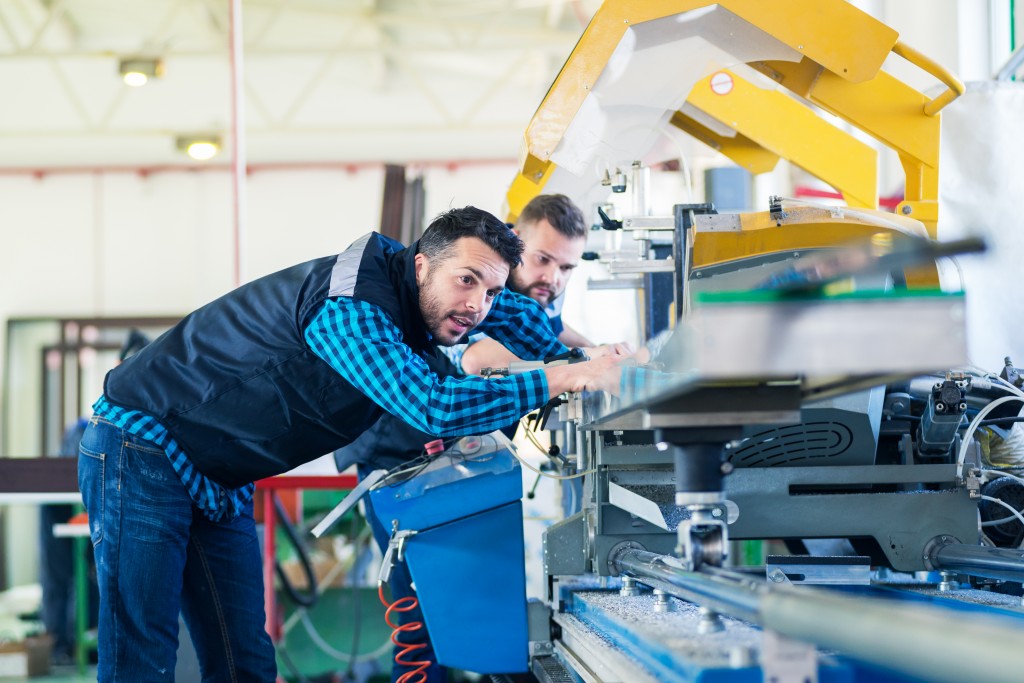 There are advantages and disadvantages to working with domestic or overseas manufacturers.
Sometimes, consumers are more attracted to products that are made locally. Partnering with domestic manufacturers will ensure that the product that you will bring to the market is of high quality. Because their offices and factories are located within North America, it is easier to verify that you are dealing with reputable businesses.
However, many choose to work with manufacturers in Asia primarily because of the cost. Products are often cheaper to source and produce in countries like China, India, and Taiwan but this comes with several caveats. Often, the quality of products from overseas manufacturers are subpar and you have to fly to a foreign country to monitor production.
There are also differences in business practices and labor standards. You cannot be assured that the people who are manufacturing your products are getting proper compensation and working in a safe environment.
Moreover, working with an overseas manufacturer means that there is little protection of your intellectual property. The market in China is saturated with dupes and outright replicas that are being sold with a lower price tag.
Experts warn that, if you choose an overseas manufacturer, to hire an agent who can visit possible partners and assess the quality of facilities and service. Otherwise, you should do it yourself. Go to the site and inspect whether it meets your standards.
Make a List of Potential Partners
Obviously, you would want to partner with the lowest possible buyer. Once you have selected potential partners, request each one for a quote or negotiate the price. Discuss the required minimum order and turnaround time.
Partnering with the right manufacturer will save you from a lot of headache in the future. It will ensure that your vision is being respected and you are getting your money's worth. Before you hand over the payment, ask questions and look out for red flags.